The year was 2015. FlipTop's roster expanded further, and more classic moments were produced.
FlipTop is now five years strong, and its goal of keeping hip-hop in the Philippines strong remains intact. After taking a well-deserved break in January, the league went back to business on February 7 at B-Side with their fifth Grain Assault event. It featured 7 entertaining battles, 4 of which were first-round Isabuhay matches.
The 2015 Isabuhay Tournament produced many classic bouts and moments, but there's no denying that it was Batas who dominated it. He became champion for the second time in a row, and he's the only one who has done it so far. Without a doubt, the Illustrado member has already achieved legendary status. Not one hate comment can change that.
Like last year, 2015 also paved the way for a new generation of battle emcees. Anygma and co. organized Process of Illumination 5 for the Metro Manila, Calabarzon, Central Luzon, and Mindanao Divisions. The majority of the competing rappers were able to successfully showcase their emceeing skills. Some of the big names that started out in these tryout events include Mhot, CripLi, Towpher, Lhipkram, EJ Power, J-King, Jonas, and Sixth Threat.
On the 10th of November, battle rap legend Dumbfoundead surprised his Filipino fans with a special show in Makati in collaboration with FlipTop. The Californian emcee went on stage and performed some of his most beloved songs. Protégé, Loonie, Zaito x The Tooters, BLKD x UMPH, and RBTO also tore the house down with their equally impressive performances.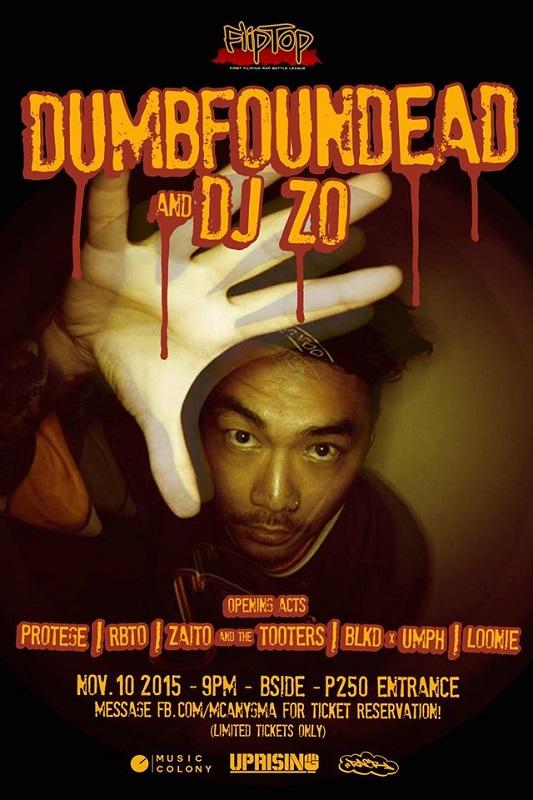 2015's Ahon at San Juan Gym is often regarded as one of the biggest events in the league. It's the only battle event in FlipTop so far to be held for three days (December 11, 12, and 13). Keep in mind that day 3 of Ahon 4 was strictly musical sets. Day 1 and 2 of Ahon 6 each had 10 matchups, the majority of which became trending upon release. The third day featured emcees from the fifth Process of Illumination going head to head. Live attendance and YouTube views may not be that impressive for the aforementioned matches, but most of the battlers went on to become household names in the coming years.
Process of Illumination 5 wasn't the only event that the Mindanao and Central Luzon Divisions became part of. On October 10, fans in Pampanga witnessed the third chapter of Aspakan. What made this affair so great was that both veterans and up-and-comers were able to shine. The exact same thing happened at 082 Magnitude 3 (November 27) in Davao. Despite the absence of tournament matches, the lineup still managed to hype up the fans live and online. As for the Visayas Division, July is the month that they will never forget. FlipTop organized a Mindfields event on July 3 in Cebu, which featured awesome performances from well-known Luzon, Visayas, and Mindanao artists. On July 4 in the same city, the league had its third Gubat contest. 5 amazing battles took place, 2 of which were so great they resulted in a draw.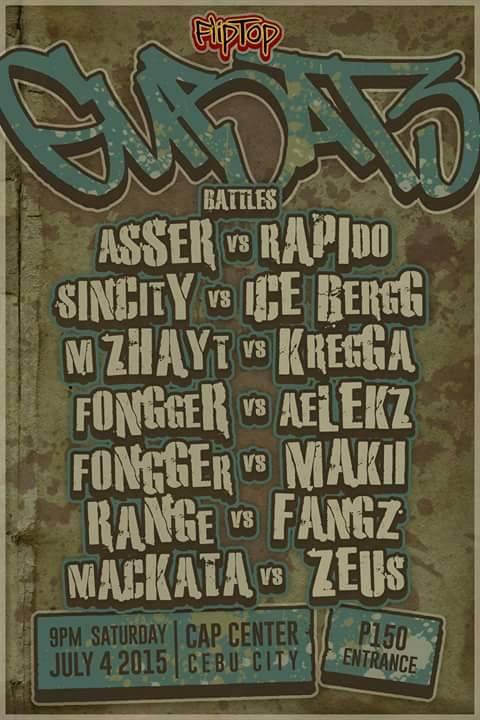 We're looking forward to seeing you all again when FlipTop goes back to doing live events this year. For now, let's keep on checking out the league's official Facebook page for updates. It certainly looks like 2022 is going to be historical!