Tres Diablos, Kevinstrada, and Mista have just released a song about the end times. Here's our review of Agoat Isidro!
Rizal-based trio Tres Diablos has been making waves in the local hip-hop scene with their highly-aggressive rapping style. On April 30, 2023, they released the music video for their track "Agoat Isidro". Joining them in the song are singer Kevinstrada, Morobeats emcee Mista, and Illustrado and Uprising beatsmith Apo Lerma. Is it a banger or is it better off fading into obscurity? Check out our review!
The song:
"Agoat Isidro" basically talks about the apocalypse. Tres Diablos, which consists of Kalum Kalahi, Lourd Bubuyog, and Bertong Panot, provides vivid images of death and destruction and warns everyone that there is no escape. What made their verses stand out from other apocalyptic songs is their incorporation of battle rap-oriented elements. FlipTop fans will surely appreciate their creative similes and metaphors. Lastly, the trio's all-out aggression remains to be the biggest highlight. The way they deliver their bars is reminiscent of legendary rap groups such as Onyx and M.O.P.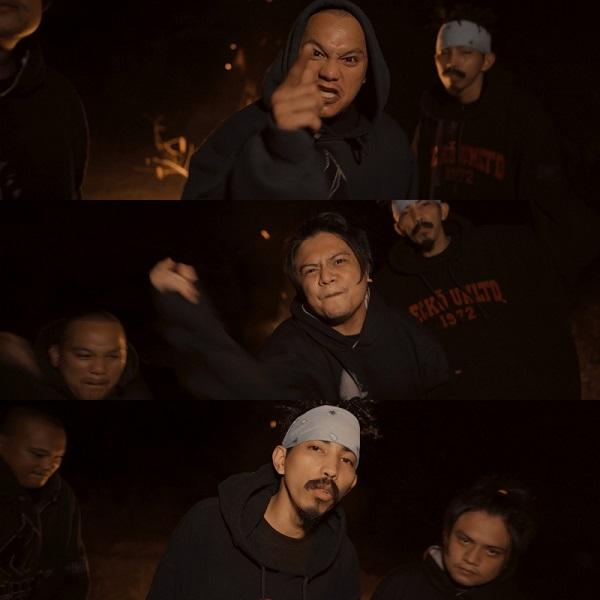 Mista tried a different approach here by rapping from the perspective of a street preacher. He's more laidback, but it didn't sound out of place at all. His tone still has that haunting atmosphere, like a "calm before the storm" feeling. Kevinstrada provided the hook, which asks us the question: are you ready for the end of the world? It's very straightforward lyrically, but Kevinstrada's voice made it terrifying and melancholic at the same time.
Apo Lerma, also known as Moki McFly, proved yet again why he's one of the best producers in Philippine hip-hop when it comes to boom bap. He knew exactly how to match the track's theme. The violins mixed with the drums successfully created an eerie vibe. It's the type of instrumental that will stick with you as much as the lyrics.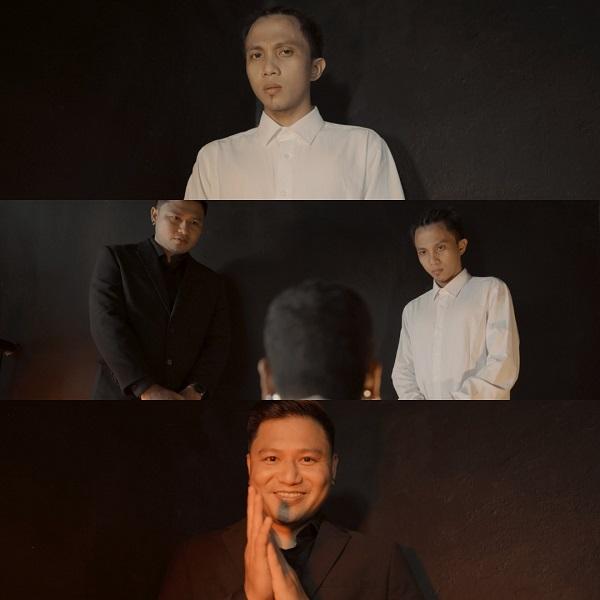 The music video:
Directed by Angelo Manaloto, the music video for Agoat Isidro sees an ex-convict who, presumably just hours, after getting released from jail is abducted by a masked thug. He then finds himself in a room being judged by two mysterious men. The story ends with him getting a gunshot to the head. Based on the song's concept, it seems that the two men are the physical manifestation of the end times while the ex-convict symbolizes us. No matter who we are, what we do, or where we go, we are not safe once the apocalypse begins. The production team deserves praise for going this route instead of a literal translation of the rhymes. It urges the viewers to think and maybe even come up with their own interpretations. In between the narrative scenes, we witness the group performing in the darkness with just the flames from the bonfire giving them light. It's the perfect setting for both the song and Tres Diablos' lyrical style.
Video quality-wise, there's really nothing negative to say about it. The shots are polished and every transition is smooth. It also gave justice to the track's overall darkness. We'll go as far as saying it can be equally effective as an independent horror movie. This just shows that the music video department of Pinoy hip-hop is doing very well. We're definitely looking forward to seeing more from the production team.
Conclusion:
"Agoat Isidro" is truly worth checking out, especially for fans of hard-hitting, confrontational rap. Obviously, the subject matter may be heavy for some listeners, but hopefully, they'll learn to appreciate it too. We need to have songs like this to further showcase the diversity of local hip-hop. This is Tres Diablos' second official music video and we certainly hope it won't be the last. If you become a fan of the group because of our review, then don't forget to follow their official Facebook page and YouTube channel to be updated on their upcoming projects.