We're going to take you back to the 17th of July 2010 when the very first Bwelta Balentong event took place. Let us relive this historic night!
Four months after its official inception (February 2010), FlipTop has already been recognized as a legit battle league in the Philippines. This was the time when the battles were starting to gain over a million views on YouTube. Both hip-hop heads and outsiders wanted to see more. The overwhelming support was enough for Anygma and co. to organize Bwelta Balentong, the league's third event. It was held on the 17th of July 2010 at Freedom Bar in Anonas, Quezon City.
The venue can hold up to 300 people, which was definitely not enough for the event's crowd. Over 500 fans came. Some were from Quezon City while others traveled from different provinces. Because of the huge attendance, it was like summer in Freedom Bar. Everybody was sweating profusely and the air-conditioners, despite being turned on, were already worthless. Yet no one was complaining. There were no walkouts. Nothing was going to stop the audience from witnessing dope battles and performances. When the event officially started, everybody went wild in an instant. You could feel that it was going to be an unforgettable night.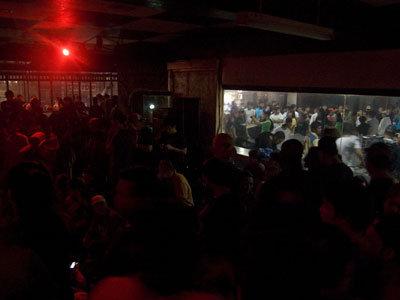 Bwelta Balentong 1 was one of Zaito's shining moments in battle rap. Even after losing his debut match against Loonie, his freestyle skills and unorthodox humor gained the respect of viewers. Here, he finally learned to adjust to the modern format of battling. He combined his impressive writtens with his flawless impromptu lines, and you could hear the confidence in his delivery. Zaito's opponent, Silencer, didn't slack off as well. He still managed to entertain the crowd with his equally brilliant comedic style. He was also more aggressive and showed a bit of his serious side to his rhymes. It was Zaito who got the W, but Silencer also received praise for his performance.
Dhictah vs. Fuego was as heated as the venue. There was a bit of animosity between the two at the time, so it was inevitable that we would hear some of the most brutal lines of the night. Both came in with the personals, but they added a bit of humor to their rounds. Dhictah got the win and cemented himself as a threat in the league. As for Fuego, he may have lost for the third time, but the crowd still appreciated his effort.
Apekz and Daddy Joe D, two emcees who had an impressive showing at the first Ahon, faced off in this event. Apekz once again showcased his impressive multisyllabic rhymes with a calm yet effective delivery. His comedic angles kept the crowd engaged all throughout, despite being a one-sided battle. Props to Daddy Joe D for freestyling most of his verses, but unfortunately, his performance wasn't as great as his debut. Most of his lines didn't make sense, and his jokes came off as forced. Thankfully, the audience still enjoyed the battle as a whole.
Harlem vs. Abra and Juan Tamad vs. Shehyee were arguably the closest matches of the night. Each emcee was consistent not only with their bars but also with their delivery. It's like they're battling for the championship the way they performed. These battles also served as a good introduction to multisyllabic rhyming. The four emcees came up with the usual battle rap angles, but they kept it fresh by incorporating an intricate rhyming style. They proved that rap skills is as important as coming up with hard punchlines.
Unfortunately, the battle between Target and Mandy Mack didn't push through because the latter didn't show up. It could've been a classic since there was beef between them. Nevertheless, everybody was happy with how the matches turned out. Apart from the epic battles, the crowd also witnessed musical performances from Plazma, NothingElse, Aklas, KJah, BLKD, Dead Season (Spade and A-Guts), and Dello. They nodded their heads to the beats and took in the powerful messages of the songs. This very moment served as proof that Pinoy hip-hop is back and stronger than ever.