When it comes to live performances, The Mighty Miscellaneous remains to be one of the greatest to do it. This piece will further enlighten you about their greatness and their contribution to the local hip-hop scene. Check it out and keep rockin'!
One of the biggest misconceptions in hip-hop is that you only need a microphone and a beat to perform live. There's little to no effort in giving the crowd a sense of unpredictability. All you have to do is tell the sound tech to play your minus one and you're all set. Good thing we have groups like The Mighty Miscellaneous who refuses to do a simple "press play" type of show. Whenever they're on stage, hip-hop heads can expect an awe-inspiring display of lyricism and musicality.
Miscellaneous, which comprises of C-lo and Switch on the mic, DJ UMPH and Tibbz on the MPC, and DJ D'Tech on the turntables, started out in the early 2000's. Since their formation, they've been rocking the crowd with their brilliant mix of hip-hop, Jazz, and Funk. Their chemistry on stage is so undeniable that even non Hiphoppers couldn't help but nod their heads in approval. Aside from venues all around the Metro, they've also performed and gained a small but dedicated fanbase at a music festival in Singapore around ten years ago.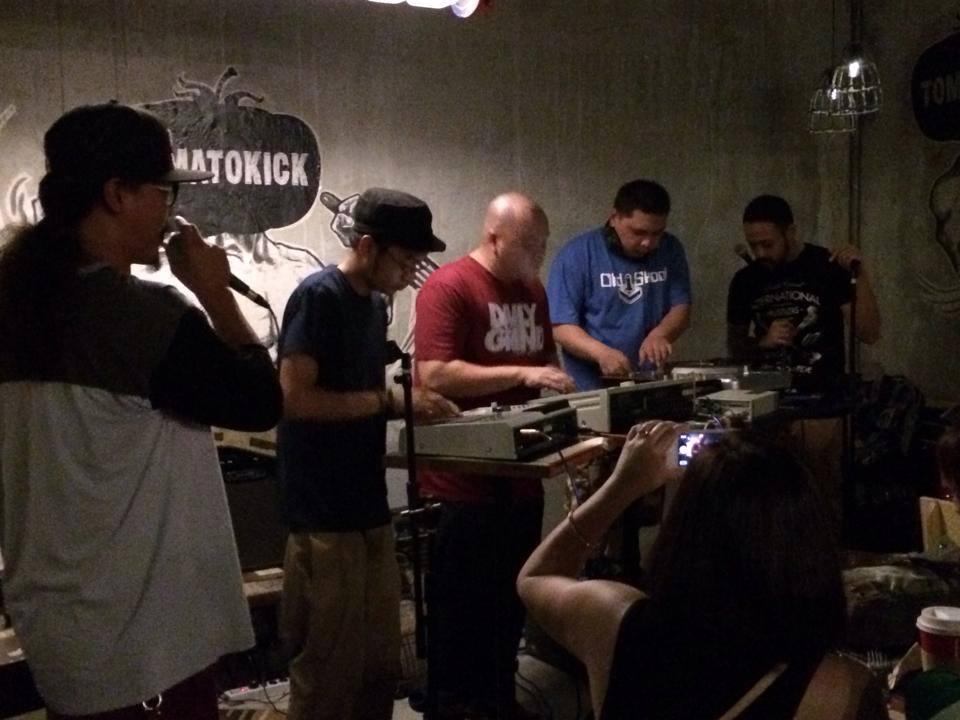 Each member has a role to play, and not one is left out. The sick rhymes and flows always blend well with the live beats and scratches. They'll even do remixes of their beloved tracks and still turn out to be bangers. While other acts have a "come what may" attitude, Miscellaneous makes sure that they give a well-polished set. Check out their performances at FlipTop's first anniversary (Quantum) in 2011 and at Quality Control (Mow's) in 2016 to see how great they are…
Aspiring artists can learn a lot just by watching Miscellaneous. Emcees should know the art of not just rapping, but also hyping up the audience, which is effortlessly displayed by C-lo and Switch. Turntablists and producers should take notes every time UMPH, Tibbz, and D'Tech create the overall sound. They performed like a Rock band, and that is what made them stand out from other rap groups in the Philippines.
The 6-piece ensemble proved time and time again that instrumentals are just as important as the lyrics. After all, that is what hip-hop is all about. They may be inactive now as a crew, but there's no denying the impact they made in the local scene. They've set the standard in live performance, and thankfully, a number of artists followed suit. We now see various rappers spit fire on the microphone with DJ's and beatsmiths providing the sound. In 2018, it's safe to say that Miscellaneous has reached legendary status.
This piece is dedicated to Geric Stevens aka DJ D'Tech, who has just passed away recently. We will always be thankful for your music, humor, and positive outlook in life. You always kept your head up even in times of struggle. Now that you're on the other side, we know that you will still… Keep rockin'! Rest in peace, brother! Say what's up to Pac, Biggie, ODB, Francis M, Nasty Mac, LilJohn, DCoy, DJ Lamok, and the rest of the legends there.