Ahon 13 is just around the corner. Here are 10 reasons why you shouldn't miss it!
Ahon 13 is only a few weeks away! For new fans, Ahon is often considered the biggest FlipTop event of the year. It's basically the Super Bowl or WrestleMania equivalent of battle rap in the Philippines. We witnessed plenty of game-changing bouts, remarkable performances, and memorable moments, and it's certain we will see more at the next one!
If you're still thinking about whether or not you should attend, then this is for you! We've prepared a list of 10 reasons why shouldn't miss this historic occasion. After this, we're sure you'll be inviting your family and friends. The entries are listed in no particular order. So, without further ado, let's begin!
10. An epic two-day affair
You will get to see epic clashes not just for one, but two days! It's a battle rap fan's dream come true. Nothing beats watching a loaded lineup of great battles after a tiring week at work or school. If you're looking for the perfect hip-hop weekend, then Ahon is certainly the place to be.
9. Isabuhay finals
Ever since 2014, Ahon has become the home of the Isabuhay Tournament finals. This year is guaranteed to be another banger! We will see Pistolero and Luxuria fight for the championship, which is a rematch of their impressive 2019 bout. Both emcees dominated their respective brackets, so expectations are high for their upcoming encounter. This is going to be an all-out war!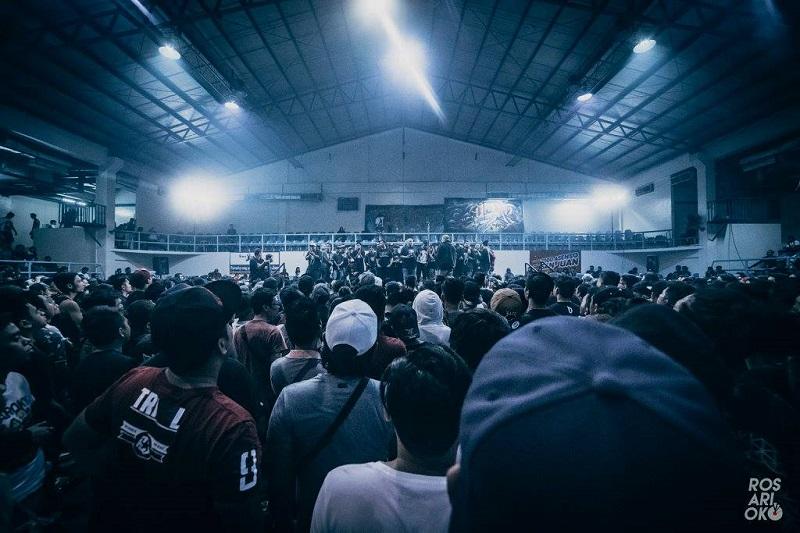 8. A-game from the emcees
Since Ahon is regarded as the biggest event of the league, it's just right that the competing emcees unleash their A-game. This event has always brought out the best in every rapper, and this year is guaranteed to be the same. You can expect amazing comeback performances from veterans and breakthrough showcases from the up-and-comers.
7. Surprises
Apart from quality matchups, Ahon has also provided us with plenty of shockers. Whether it's an upset victory, a jaw-dropping angle or scheme, or an out-of-the-box gimmick, there's always something that will leave a mark in this event. We can't wait to see what surprises await at this year's show!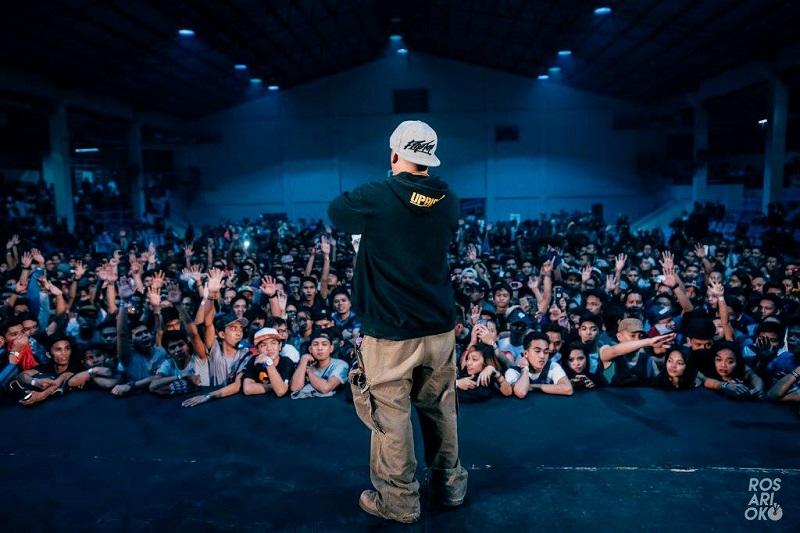 6. Something for everyone
Thanks to the loaded lineup, we're getting a buffet of battle rap styles. Are you looking for a pure lyrical bout? Do you prefer a comedic exchange? Are you a fan of style clashes? Whatever your preference is, Ahon got you covered! Who knows? You might also end up appreciating other types of lyricism.
5. Return of the crowd
Finally, after two years, Ahon will once again have fans in attendance. With the easing of pandemic restrictions earlier this year, FlipTop welcomed live crowds back with open arms. You could feel the energy of the audience in the previous events, so imagine what the atmosphere will be on Ahon 13. It could possibly be the loudest crowd ever!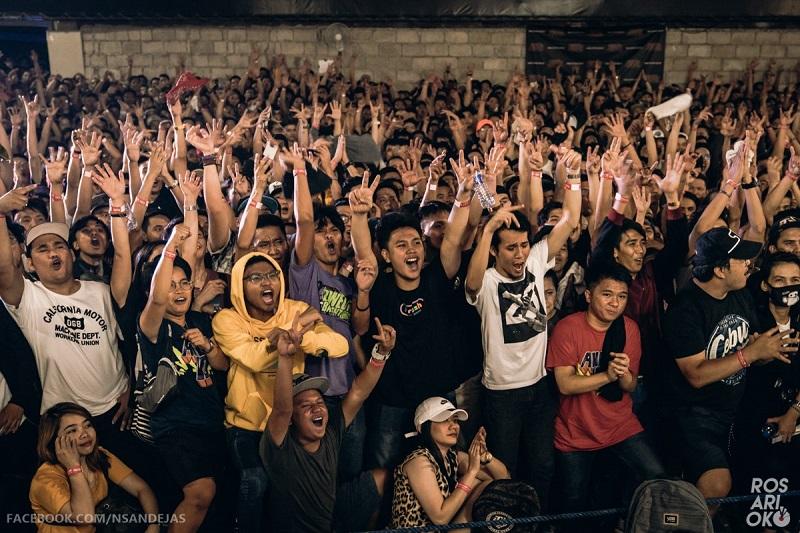 4. Interact with fellow fans
This actually applies to every FlipTop event. What makes it a fun experience aside from the battles is the opportunity to meet and interact with fellow supporters. We've heard stories about fans that came alone but ended up making tons of new friends. You'll be surprised by the friendly atmosphere upon arriving at the venue.
3. All divisions present
What makes this event epic is that it features every division of FlipTop. Prepare to see the best emcees of Metro Manila, Central Luzon, Calabarzon, Mindanao, and Visayas in action! It's a nationwide display of elite lyricism, and there's nothing more exciting than that. Which division will stand out? We'll only know in December!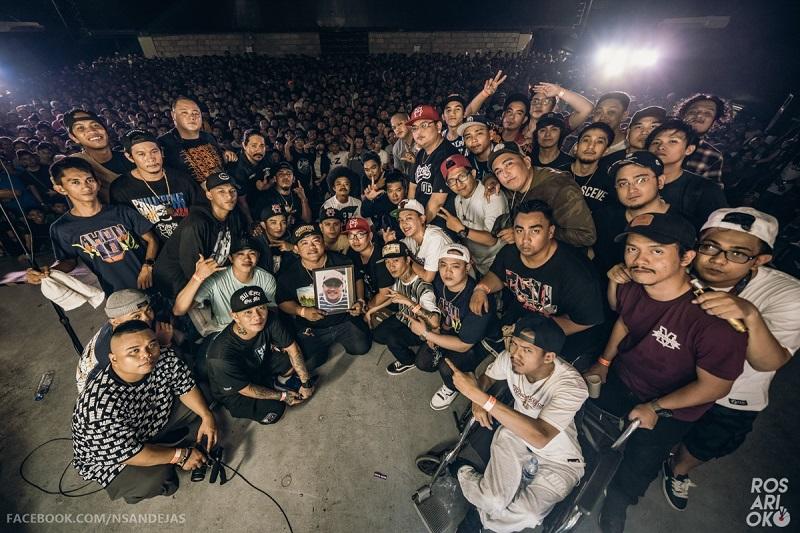 2. Dream matches galore
We won't mention any names, but if you're active on social media, you know that there are several FlipTop heavyweights that are planning on battling at Ahon. One thing is for sure: we will get more than one dream match in the event. For now, let the guessing game begin! Don't sleep on the new emcees as well! Like what we said on number 7, some or most of them might steal the show.
1. It's a celebration
Ahon continues to be beloved by fans and rappers alike because it's not just a battle event, but also a celebration of the phenomenal ascent of FlipTop and Philippine hip-hop. While it's not the anniversary of the league's inception, it's the anniversary of the event that made FlipTop a household name. So consider yourself an instant part of history when you attend Ahon 13.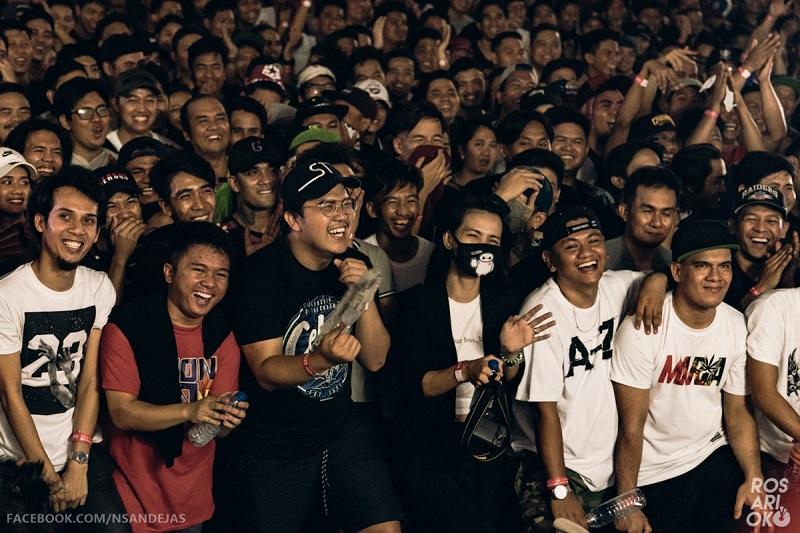 Do you have other reasons why this year's event is a can't-miss? Don't hesitate to share it on the comment sections. The only information we have so far is that Ahon 13 will take place on the third week of December. Keep on checking the league's official Facebook page for further announcements. We can't wait to see you all! FlipTop, make some noise!