How was Unibersikulo 11? A FlipTop fan shares their experience.
I've attended all the previous Metro Manila FlipTop events this year but decided to write about Unibersikulo 11 specifically because it's officially my favorite so far. I'll even go as far as saying this is one of the best events EVER. It's not just because of the battles, but also because of the atmosphere in general.
When I reached the second floor of Makati Central Square, where Tiu Theater is located, I was shocked to see the long line. While the past Metro Manila events were packed, they weren't as crowded as Unibersikulo 11. It actually reminded me of Ahon. Me and my three cousins waited patiently in line and were lucky enough to greet a few emcees who were about to enter the venue. When we received our wristbands, we couldn't contain our excitement. We literally jogged to the audience area in order to get a good spot, and luckily, we did. We were close enough to the stage.
Let me start off by saying that, yes, GL vs Sayadd is the battle of the night. It might even be the battle of the year. The match exceeded expectations and it will surely inspire new styles not only in battle rap but in rap as a whole. I won't go further into details. You just have to see it for yourself. Both rappers brought their A-game and there will be various debates in the comments section regarding the winner. I can't wait to watch it online!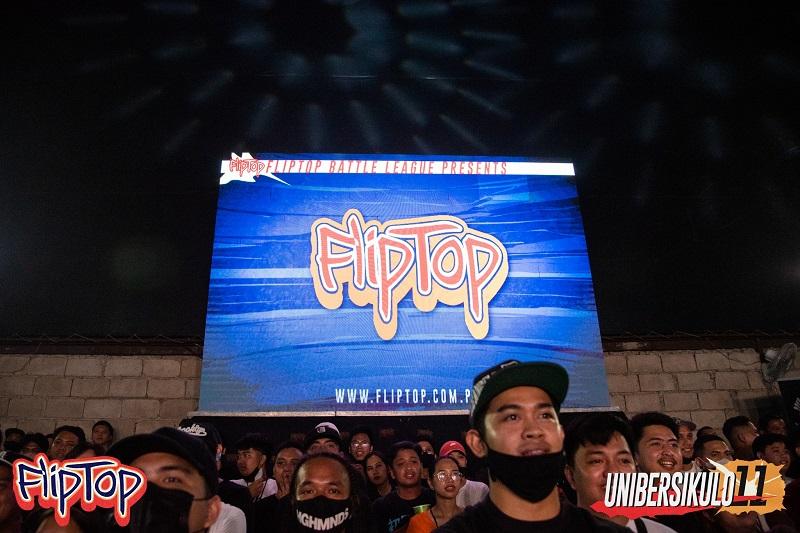 Obviously, there are other memorable performances from Unibersikulo 11. For the tournament bouts, Luxuria and Pistolero definitely stepped their game up. If you were amazed by their recent showcase, wait until you see what they did here. The Isabuhay Finals has the potential to be a legit classic! Plazma stumbled a bit in rounds 1 and 3, but his second: WOW! If only he was consistent all throughout, it would've been a total bodybag. Zend Luke did his thing too! He proved once again that he's one of the most intricate writers in the league. CripLi, who I believe remains underrated, will hopefully get his much-deserved props with his intense performance against Asser. More people should start appreciating how he effortlessly mixes humor and heavy bars. As for Asser, I still think his multisyllabic rhyming ability is untouchable.
Manda Baliw's debut was a success! Honestly, I'm a bit skeptical at first because I wasn't a huge fan of his comedy. That's where the beauty of live performances comes in. It was my first time seeing Manda Baliw perform in person and he really knows how to move the crowd. His confidence as well as his deadpan delivery made every single one of his bars effective. Anygma is right when he says "iba pa rin pag live." Unfortunately, I had to skip C-Quence vs Yuniko because I had to answer an important phone call, but my cousins told me C-Quence killed it all three rounds.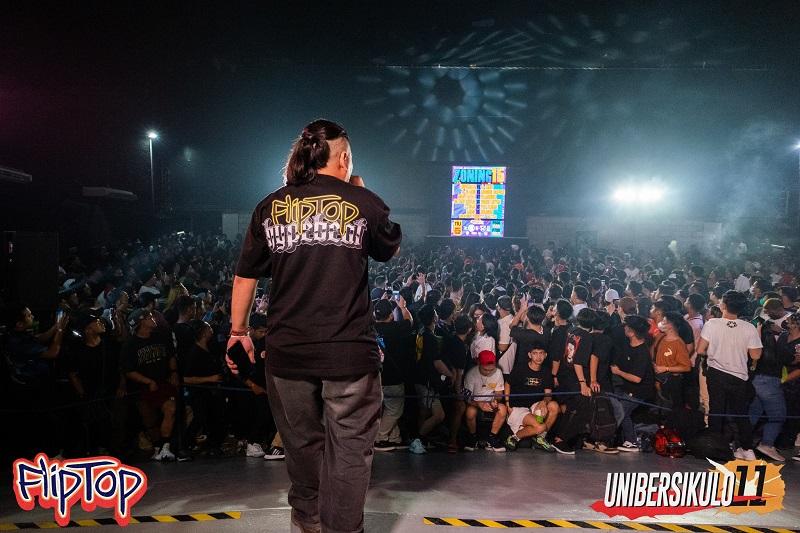 Another highlight of the event was the crowd. Bwelta Balentong 9 was criticized online for its unenthusiastic audience, but don't worry, it's the exact opposite in Unibersikulo 11. They were loud in a respectful way. They reacted accordingly to the dope bars without jeopardizing the flow of the battle. Instead of booing the emcees who stumbled, they kept quiet, hoping for an epic comeback. It's the perfect audience and I hope to be part of it again at the next one.
So how was Unibersikulo 11 overall? It was an unforgettable experience. For those who claim that FlipTop is losing its edge, this event successfully proved you all wrong. The league is still very much alive and I'm looking forward to Zoning 15. Big thanks to Anygma, the entire FlipTop staff, and of course, the emcees for giving us a night to remember.