What went down at the very first Zoning event? Let a longtime battle rap fan take you back.
The inaugural Zoning event took place on the 22nd of October 2011 at Quantum Café in Makati City. Longtime fans know that Quantum Café is special because it's the venue of FlipTop's first-ever event (Grain Assault). I believe this is also the last one in Metro Manila to be held in an intimate setting. After this, because of the continuous growth in popularity, the league moved to much bigger venues. For the day one supporter like me, Quantum Café will forever hold a special place in our hearts. Thanks for the memories!
It wasn't as packed as the succeeding events, but since it was just FlipTop's second year, I considered it a full house. Nevertheless, you could still feel the coolness from the air-conditioner inside, which is something you'll never experience now LOL! I was with my college friends and because we arrived so early, we decided to chill outside for a while. We talked with a few fellow fans about the battles and when Anygma picked up the microphone, we quickly went back inside.
How active was the English Conference in 2011? Well, there were more English battles than Tagalog in Zoning 1. Zain Azrai, who was the president of the Malaysian-based league Evil Poets Society at that time, paid a visit to face Kris Delano. It was already past midnight, hence the smaller crowd, but it was still entertaining. Zain came in with unorthodox humor while Kris Delano showcased his crazy metaphors. Kris ended up with the W because he was more consistent and showed more confidence. On the same night, he also took on Josh G, who is on a two-bout winning streak. Personally, this was much better than the Zain battle. Both emcees were more aggressive and their angles were more hard-hitting. Josh G got the victory, but it was definitely a close fight.
We had high expectations for Ice Rocks vs Lloyd since they were the finalists of the first and only English tryouts. Good thing they were able to deliver! Lloyd went all out with his sharp flow and complex schemes while Ice Rocks dropped haymaker after haymaker with ease. The judges gave it to Lloyd, but it could go either way. SinCity vs Plazma is another very close match. Plazma, who was fresh from a dominating victory in Davao, brought his signature horrorcore style with a mix of impressive wordplays and references. SinCity was confident as ever, and he dropped some of his best rhymes to date. After three rounds of heavy bars, it was Plazma who got the W. Fans continue to debate about the result online, which just proves how close it was.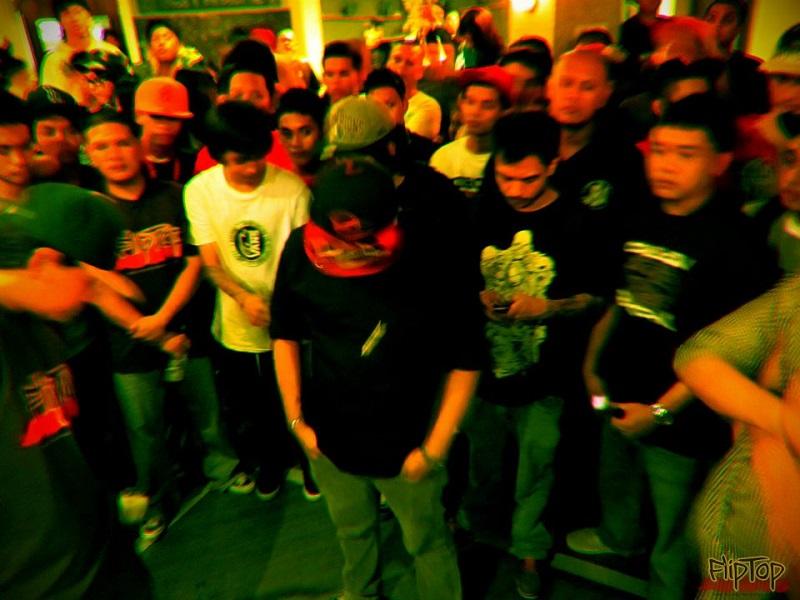 The Tagalog battles were certainly awesome as well! Let's start with the performance of the night: Smugglaz. His Down N South battle was just a teaser. Zoning is where he truly transformed into a lyrical beast. Apart from his incredible flow and strong stage presence, Smugglaz's pen game is also untouchable. His extensive vocabulary and intricate schemes added more impact to his punches. It was awe-inspiring watching him live. Of course, props to Caliber too for coming in prepared and still entertaining the audience.
Badang vs PriceTagg was heated from start to finish! It was PriceTagg's debut battle, but he performed like a veteran here. You could feel the impact of his heavy punchlines in the venue, thanks to his aggressive delivery. Mixing hardcore bars with comedy was also very effective, which was why I think he deserves the victory. Controversy aside, there's no denying Badang's skills as an emcee. In this battle, he was able to entertain the crowd with his clever jokes, impeccable rebuttals, and intense delivery. I won't be surprised if you think he won this one. I believe Notorious vs Ranieboy is another underrated gem in FlipTop. They both brought their A-game and it was a solid style clash between a hardcore lyricist and a joker. Notorious deserves the win for me because his punches were more impactful and his figures of speech were well-constructed.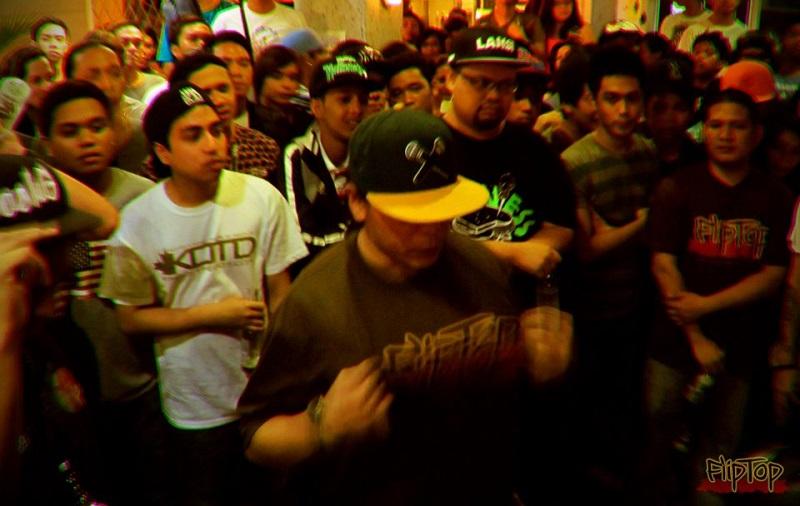 Zoning also featured musical performances from AMPON, Ilaya, RBTO, Similarobjects, People's Future, and LDP. It was my first time seeing Similarobjects live, and I was instantly a fan. I never knew I would be fascinated with a beat set. Of course, I thoroughly enjoyed watching the other artists too. The lineup was a wonderful blend of different hip-hop styles. My friend who wasn't really into rap ended up appreciating the genre.
November 5 is the date of the 15th edition of Zoning. It's crazy how time goes by so fast! Yes, I will attend this Saturday and once again be part of history. To those who are still thinking about watching live, don't think and just go! I promise it will be an experience you will never forget. Check out the poster below for the complete details.