A longtime FlipTop fan shares their predictions for Ahon 14. See you all in December!
There's no official date and lineup yet for Ahon 14 but no doubt we're already excited. For the uninitiated, think of Ahon as the Wrestlemania, Superbowl, or NBA finals of Philippine battle rap. It's basically the biggest event of the year for FlipTop and the battles are either dream matches come true or guaranteed classics. It's where veterans solidify their legacies and rookies elevate their status. There are still a few weeks left before this big event so for now, we'll just share with you our predictions! If you have your own, don't be ashamed to let us know in the comments section.
Let's start with the only announced matchup so far: the 2023 Isabuhay Finals between Hazky and Invictus. It may not be a highly-anticipated encounter by most but if there's one thing we learned as longtime fans of FlipTop, it's that we should never ever underestimate a battle. The most recent example is probably Bwelta Balentong 10. The online consensus upon release of the poster was that it was underwhelming but it turned out to be one of the best events of the year. Watch out for the uploads. We believe the Isabuhay Finals will shatter expectations and forever be remembered as an epic, back-and-forth clash.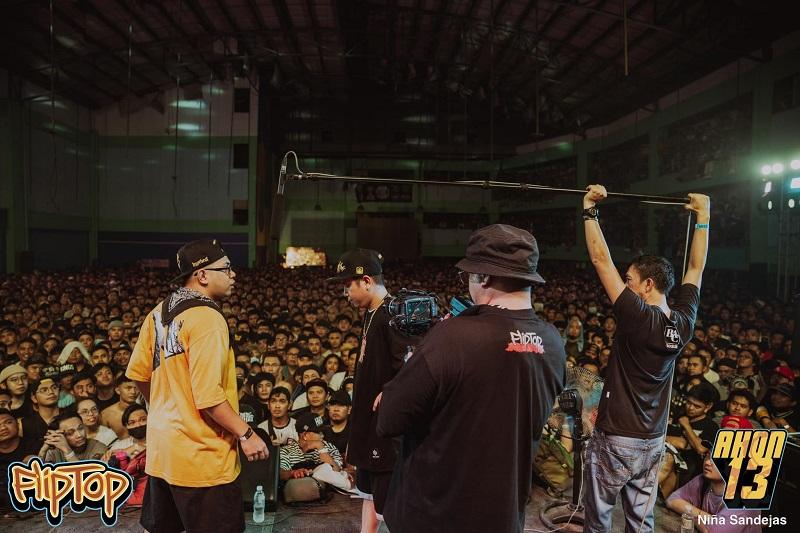 When it comes to dream matches, we're pretty sure we'll get a few at Ahon 14. We also believe there will be battles we never thought would be great ideas. FlipTop proved since its inception that their matchmaking is certainly an art in itself. These aforementioned bouts might even overshadow the headliners. Like what we mentioned above, don't sleep on the rest of the card for events like this, even if you didn't get the lineup you wanted.
The return of Won Minutes once again provided opportunities for more promising up-and-comers to step foot on the FlipTop stage. Expect a few of these new generation emcees to be part of Ahon 14 and maybe even steal the show. We might be witnessing a couple of future Isabuhay Champions here as well so let's keep an eye out for every single one of them. You can also expect new and innovative styles, thanks to their ever-evolving creativity.
Will the "heavyweights" make their comeback here? We obviously don't know the answer BUT we have a feeling we'll be seeing some of them. We'll go as far as saying we believe those who have been inactive for years will battle again in December. Again, these are just our own predictions but hopefully, we're right about this one. Which FlipTop veteran do you miss the most? Do you think he/she will return? Let's discuss it on social media!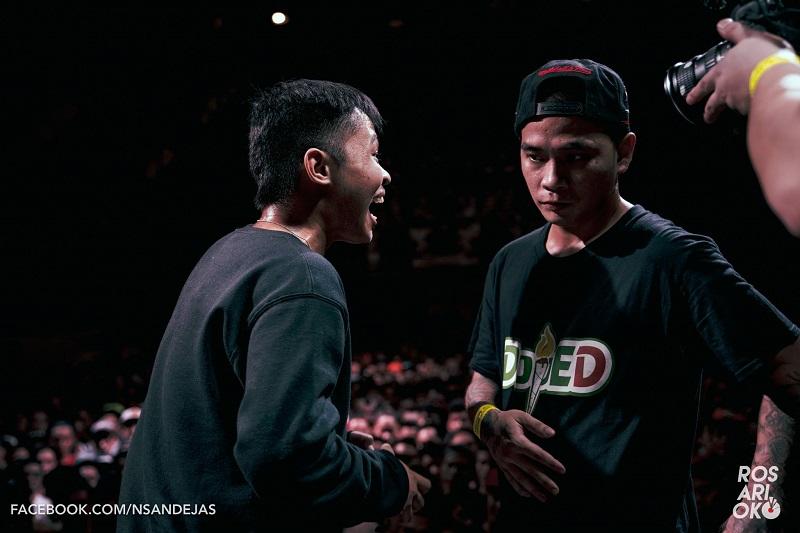 We also don't know the venue but we're predicting it will be a new spot and certainly much better than the previous one. The only thing left for us to do now is like all of you, sit back and wait for further announcements. Good thing there are still plenty of videos to look forward to before we head to another momentous event. We are so ready for Ahon 14 and we hope to see all of you there. Let's be part of history!