A veteran FlipTop emcee offers a few pointers on how to give a memorable performance. It's definitely not an easy task!
What exactly constitutes an A-game performance in battle rap? The rhymes obviously come first. Each verse should comprise of bars that will not only devour your opponent but also make the crowd react. It's more than just throwing random punchlines though. In the modern format, the setup is equally important as the fatal blow. Much like boxing, a punch will only be effective if you have the proper stance and timing. You should also keep the setup short and sweet. Remember that having too many filler lines can be time-consuming, giving less room for other haymakers. I can't really provide you with specific writing tips because it's all up to your creativity.
Some might say that content is enough, but that's far from the truth. What's the point of a dope rhyme if you stuttered along the way? Never underestimate the importance of practice. Sometimes, emcees get too confident with their writtens that they forget to prepare, leading to stumbles or worse, chokes. Make sure you've mastered your rounds before stepping foot in the ring. It's also very important to have freestyle skills. Not only will it give you an opportunity to rebut, but it will help you avoid those embarrassing slip-ups too.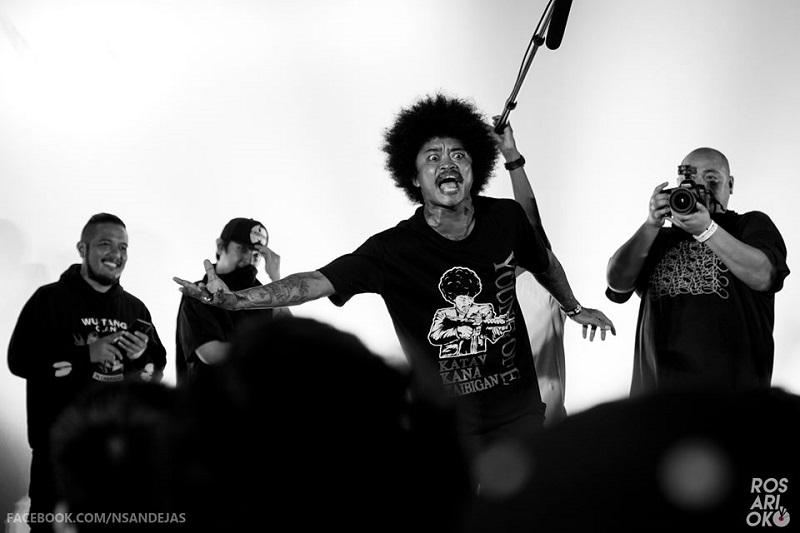 You already have your sick lines and you're ready to spit them flawlessly. So what's next? Delivery! If you're dropping a hardcore bar in a timid way, the only response you'll get from the crowd is deafening silence. The same goes with jokes. A funny punchline won't produce laughs if you deliver it nervously. Whatever your style is, you should present it with utmost confidence. That's why voice projection is vital in this type of competition. You don't need to shout as loud as you can. All you need to do is make sure that everyone in the venue can hear you. It's a live performance, so the audience should also be a priority.
Last but certainly not least, stage presence! People are watching you, so if you're just going to stay still all throughout, you'll be ineffective. Show your confidence by being in the zone. I'm not saying that you should dance or hop around the stage. Just let your hands and feet move to the rhythm of your flow. Surprisingly, it also helps whenever you start forgetting some of your lines. Relax and don't be consumed by the pressure. Once you do, things will go downhill for you.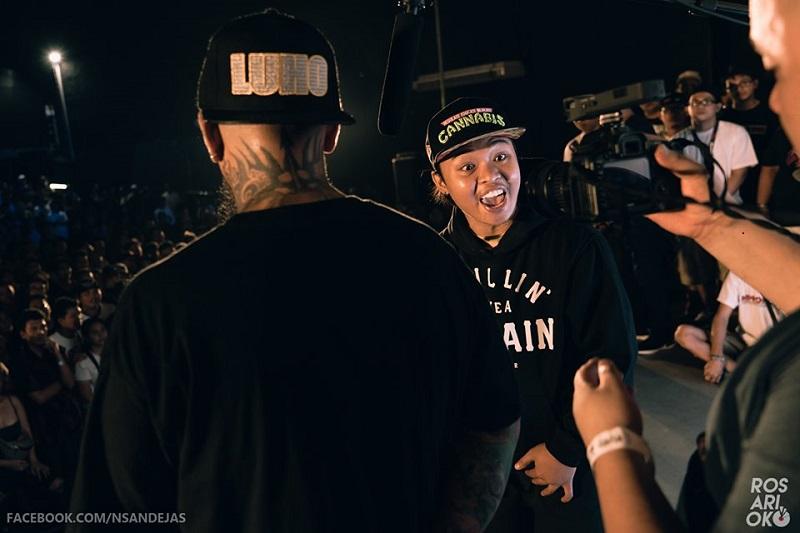 I hope this will be useful to my fellow emcees, especially the up-and-comers in the league. If ever you still end up losing your battle, then maybe you haven't given your one hundred percent yet. Accept the loss and then, go back to the drawing board. You can always return and be better than ever. If you get the W, good for you! Keep on bringing your A-game! For the fans, continue showing your support to the rappers and the artform. There are plenty more events, albums, and other projects to look forward to this year. Pinoy hip-hop is without a doubt the strongest it's ever been.