Unibersikulo 11 was the last event I went to see live, so obviously, my expectations were high heading into Second Sight 11. For the non-fans, Unibersikulo 11 is considered by many (including me) to be the best FlipTop event of 2022. Will Second Sight 11 be able to top it? That's the question I kept asking myself as me and my three college buddies were on the road. Honestly, when I first saw the poster, my initial reaction was "ok. Not bad I guess!" In other words, it's the type of lineup that I would prefer just checking out on YouTube. The only reason I decided to attend is that the ticket is free, courtesy of our friend who was celebrating his 25th birthday. For him, what better way to spend his birthday than a night of rap battles?
So we're finally at the venue! The line was actually short, but probably because the event already started. Unfortunately, we weren't able to watch the first battle, which was Manda Baliw vs. Vitrum. By the time we went inside, Ruffian vs. Karisma was about to start. I was actually curious about this matchup because it involves up-and-comers who made an impact in the underground battle scene. The future of FlipTop is in their hands, and as a longtime supporter, I want the league to prosper for another 10 years or so. Just like the previous fan entries here, instead of talking about the entire lineup, I will just focus on my personal favorite battles and moments.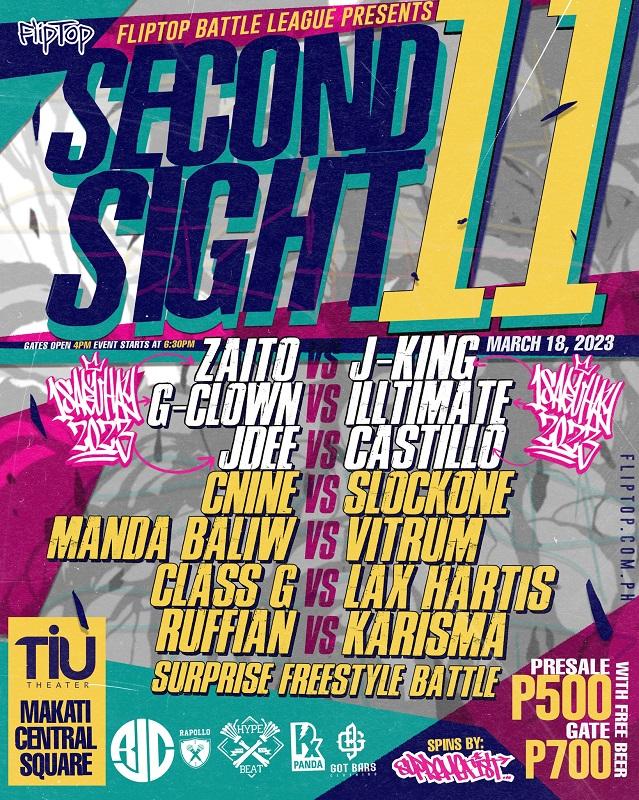 Let me start off by saying that Ruffian vs. Karisma is already a battle of the year contender. This match showcased not only flawless technical writing but also razor-sharp delivery. You simply have to see it to believe it. It was so close that I didn't mind whoever gets the victory. Please don't sleep on this matchup. CNine vs. SlockOne will certainly surprise many, especially the 3GS haters. I'm very much aware of the criticisms about 3GS recently. I'll even say that I agree with some of them. However, this battle definitely proved me wrong about them. CNine and SlockOne presented a perfect blend of serious and comedic styles that the crowd truly enjoyed. It's a middle finger to those who say that they lack lyricism. I won't be surprised if they gain new fans once it's on YouTube.
What you read about Zaito wasn't fake news at all. He brought his A-game and it was such an amazing sight. He still had his witty humor, but he was also able to unleash his sinister side. Think of a father just straight-up scolding his son and reminding him who's the boss. That's exactly what went down here. Keep in mind that J-King didn't stumble at all and he spat some of his best material to date as well, but it just wasn't enough for Zaito's wrath. If this is the Zaito that we will see all throughout the Isabuhay Tournament, then he has a big chance of becoming champion. You read that right!
Second Sight 11 also featured a musical performance from Batas and DJ Arthug. It's been a while since we've last seen an intermission like this, so it was great to see it back. The two-time Isabuhay Champ performed songs from his solo album "Ginoong Rodriguez". It's astonishing to see Batas' evolution as an emcee. I was a huge fan of his strictly punchline-style days, but I've always wanted to hear something new from him. So when I first played "Ginoong Rodriguez", it was truly an unforgettable experience. Never did I expect Batas to rap about personal stuff as well as socio-political issues in the country. When he went on stage to perform, I couldn't help but raise my fist in amazement.
READ ALSO: Batas - Ginoong Rodriguez (Album Review)
Sadly, Anygma announced that it was Batas' final performance in FlipTop because he and his family will be migrating very soon. They then played a video showing his most memorable battles. Some love him, and some hate him, but one thing is for certain: FlipTop wouldn't be the same without him. I'd go even as far as saying that he introduced us to the technical aspect of battle rap. Anygma is 100% right when he said that we should give him his flowers.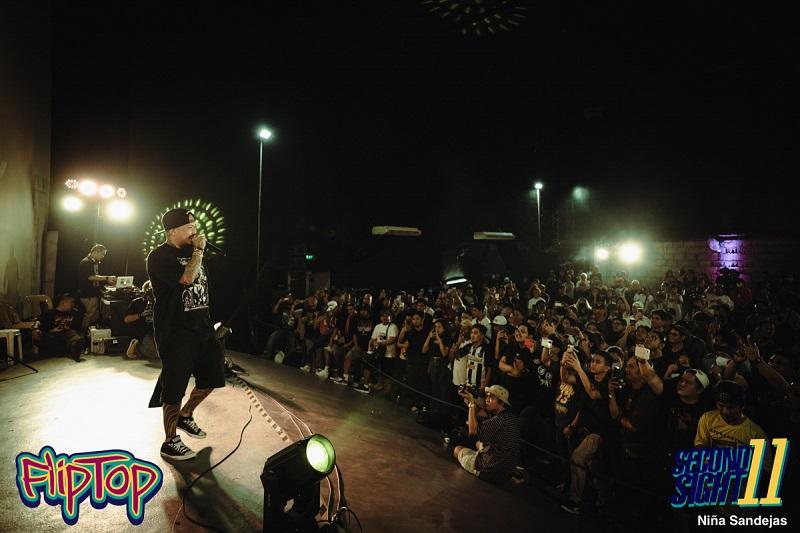 Quality-wise, I still prefer Unibersikulo 11, but when it comes to unpredictability and special moments, Second Sight 11 gets my vote. It will be talked about until maybe the end of the year and I won't even be surprised if some fans will name it their favorite event. Thank you once again to Anygma, the rest of the staff, and the emcees for entertaining us and keeping the hip-hop culture alive. We're planning on checking out the next Metro Manila event!