Won Minutes is back! Let us tell you why you should check it out.
Won Minutes made its return on April 15, 2023, in Cebu and I was so happy when I found out about it. I've always been a fan of the concept ever since its inaugural 2019 event. As an avid supporter of the whole battle rap movement, it's always fun to see what the future holds. The uploaded videos from the Cebu affair are great so far so I'm definitely looking forward to the rest of the lineup as well as the Davao battles, which took place on June 2, 2023.
So what exactly got me hooked on Won Minutes? Well, that's what we'll talk about now. I noticed in the comments section that there are still plenty of individuals who sleep on or outwardly hate it because there are no "big names". Hopefully, this piece will help you understand why events like these are not only great but also important to FlipTop. Let's start with the most obvious…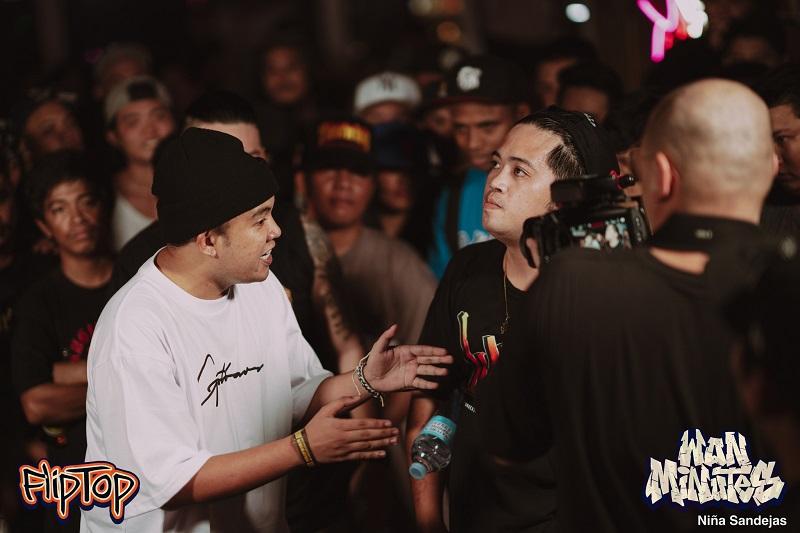 I became a fan of the league in 2010 so seeing it return to its roots is a special occasion for me. Apart from nostalgia, I also admire the "direct-to-the-point" approach of these 60-second matches. We aren't getting unnecessarily long fillers or dead air. Each emcee is coming out swinging, providing us viewers with haymaker after haymaker. It can certainly be a challenge for the competitors, especially those who have been accustomed to longer rounds, but hey, you'll only improve as an emcee if you constantly test yourself.
I attended the very first Won Minutes and while I've always enjoyed the huge venues and crowds, I also don't mind a more intimate setting. Since you're much closer to the action, you could feel the intensity at any part of the room plus the bars are much easier to understand. It basically has an underground feel, reminiscent of the first few events of FlipTop.
WATCH: Won Minutes 2023 (Visayas)
This is arguably the most important reason why you should check out Won Minutes: our future favorites are here. Who knows? You'll probably see the next Isabuhay Champion or the next biggest name in the hip-hop scene. Let us not forget that the top names in any field all started as unknowns. This event provides the new breed of battle emcees with an opportunity to showcase their skills to a larger audience. The majority of these rappers are up-and-comers, which makes each battle more unpredictable. We know little to nothing about them so when they end up giving an epic performance, it's going to be an instantly memorable experience.
I'm very much looking forward to the next and I hope to see you there too. If you didn't like it at first, there's no harm in trying again. We have so much talent all over the country and they all need our support. For now, I don't know the date of the next Won Minutes so it's best we constantly check FlipTop's Facebook page for updates. Of course, I'll be seeing you also at the next big event, which I believe is Zoning.