He's the original villain of FlipTop! Let's talk about the 8 most legendary moments of Batas in the league.
Love him or hate him, he undoubtedly revolutionized battle rap in the Philippines. If it wasn't for him, we'll probably be stuck with play-safe angles and the technical style will still be slept on today. After a solid musical performance at Second Sight 11, Batas officially announced his retirement from battling. It was the biggest surprise of the night; something that took days, perhaps even weeks, to sink in. Whatever his next step in life would be, we wish him and his family nothing but the best.
I would like to take this opportunity to look back at the career of one of Pinoy hip-hop's most iconic and controversial figures. These are the 8 moments in no particular order that made Batas a truly legendary figure in FlipTop. This list is just my personal opinion, so if you don't agree with it, no need for violent reactions. Feel free to share your own piece in the comments section.
8. The birth of the villain
March 20, 2010 will be remembered not only as the date of the inaugural Second Sight event but also as the day when Batas officially became FlipTop's bad guy. His performance against Dello shocked almost everyone watching live and on YouTube. Since the modern format of battle rap was still relatively new in the Philippines at the time, many viewers were completely appalled by Batas' ruthless approach. They were expecting some harmless, witty banter, but Batas chose the disrespectful route, focusing on his opponent's perceived socioeconomic status.
What fans didn't understand was that Batas was simply using Dello's group "Skwaterhawz" as a reference, hence the various "squatter" lines. He just added his signature hardcore style to make each line more devastating. This was an early preview of his clever writing. The battle certainly paved way for thousands of hate comments, but as the league grew, more and more people started to understand the no holds barred concept of battle rap.
7. Hide your moms!
In his battle against Fuego, you can see that Batas has embraced his villainous image. He's more aggressive than ever and it's obvious he no longer cares about crowd reaction. The match also saw him do a few mom jokes which he eventually became famous for. What makes his mom jokes different is that he made sure it's utterly disrespectful without losing creativity. He added a bit of storytelling to it that the crowd seemed to enjoy.
Here's an interesting fact: this is the ONLY battle where Batas fully utilized the mom bars. After this, he rarely used it and if he ever did, it was mostly a rebuttal or just to please the audience. The same can be said about his cussing. If you check out his recent matches, there's little to no use of profanity.
6. Taking it to the next level
One of the biggest criticisms of Batas in the early days is that whenever he battles, it doesn't sound like he's rapping. For some, his spoken word style resembles a madman just shouting out his thoughts. He proved all of his haters wrong in his first foray into the Isabuhay Tournament. In his first-round match with Dopee, he added complex rhyme schemes and an unpredictable flow to his already-vicious approach. This evolution gained him a much larger fanbase and it's also safe to say that he converted a lot of naysayers.
5. Ahon 10
After a historic encounter with Sak Maestro, Mhot, and Range, Batas was still hungry for competition. His final opponent for 2019 was none other than Tipsy D. I remember Batas being the underdog heading into this match. Tipsy D did a great job all three rounds, but it just wasn't enough for Batas' hard-hitting pen game and aggression. Batas showed everyone on Ahon 10 why he is a top-tier emcee and a two-time champion.
4. A battle is a battle
Bwelta Balentong II featured a clash between Batas and Sayadd, two fellow Illustrado members. Many expected a friendly battle, but it was far from that. It was every man for himself, and both emcees aimed to outrap the other. After three rounds of back-and-forth action, six out of the seven judges decided to give it to Batas. This match was a reminder that you can still have an intense matchup even if you're facing a homie or crewmate. When you're on stage, you should be ready to battle!
3. One line says it all
Not even the COVID pandemic can stop Batas from representing his hardcore style in FlipTop. At Ahon 11, he defeated Pistolero in a very entertaining bout. What really stood out was his "kami din naman ang gugustuhin kapag hindi na sila bata" (they'll eventually support us once they grow up) line, referring not only to him but also to Uprising's overall style. When you read the comments, you will see many viewers actually agreeing with his statement. It serves as proof that the intricate approach to hip-hop will always have a place in the scene. As long as you stay active, there will always be people who will appreciate your art.
2. Rebuttal of the century
Batas has given some crazy rebuttals before, but I believe his response to Sak Maestro's "mother nature" line is the most memorable. It was totally unexpected and fit perfectly with his battle rap image. Despite losing the match, many would agree that his rebuttal is one of the highlights of the whole event. It has been made clear on this night that Batas is very unpredictable when it comes to this art form.
1. Back-to-back champ
Is there anyone who could top this amazing feat? As of now, Batas is the ONLY emcee in FlipTop to become not only the two-time but also the back-to-back Isabuhay Champion. This achievement alone already cements his legacy as the GOAT. If up to now you still doubt his skills, then you're simply just lying. Becoming a two-time, back-to-back champ is something that is very difficult to attain, especially in the mentally-exhausting world of battle rap. Batas did it effortlessly, producing some of his greatest performances along the way. You can still hate him all you want, but at least give respect for what he has accomplished here.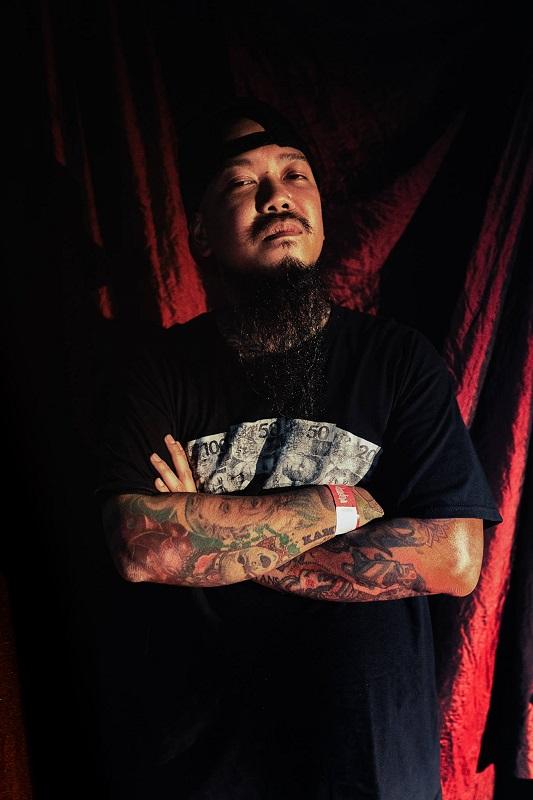 On behalf of your solid fanbase, thank you sir Batas for almost 13 years of entertaining us with your in-your-face style. While some took it negatively, we found it to be inspirational. The way you refused to compromise has taught us to get up and fight for what is right. The rawness of your presence has encouraged us to stand up against the bullies. The way you handled all your many haters has made us see the reality that it's okay to be different. You may be retired now, but no one can erase your legacy in Philippine hip-hop. We will continue supporting your battles and music. Have a safe trip, champ!