A FlipTop fan shares his experience at Unibersikulo 11 last year.
Unibersikulo 11 was the first event I attended since the league welcomed back the live crowds again in early 2022. To be honest, while I admire all the emcees in the lineup, Sayadd vs GL was the only battle I'm really looking forward to seeing live. At that time, I felt the Isabuhay Tournament bracket was predictable and the other matches weren't that exciting for me. My three childhood friends, who hadn't experienced a FlipTop event in person yet, really wanted to go so I eventually decided to tag along. I have to admit that when I saw Makati Cinema Square again, I smiled instantly! The last time I went there for FlipTop was Ahon 10 and we already knew what happened next: COVID took over! I missed witnessing the verbal brawls up close and screaming at the heavy bars with fellow fans.
Bagsik vs Manda Baliw was the first surprise of the night for me. My expectations were low since I wasn't wholly familiar with their work, but man, I was entertained all throughout. Bagsik went in with some heavy personals while Manda Baliw brought some creative comedic lines. Even if Bagsik was declared the winner, I wouldn't be shocked. It was a very close battle. Yuniko vs C-Quence was an exciting showcase of lyricism, complex rhyme schemes, and witty punchlines. C-Quence's rebuttal to Yuniko's Francis M line is personally one of the highlights of the night. I agree with the judges' decision but still props to Yuniko for a dedicated performance. The third battle of the night was Asser vs CripLi. Me and my friends found it hard to choose a clear winner because both of them brought it. Asser was armed with amazing flows and hard-hitting lines while CripLi displayed an effective balance of funny and intense bars. There were no dull moments at all!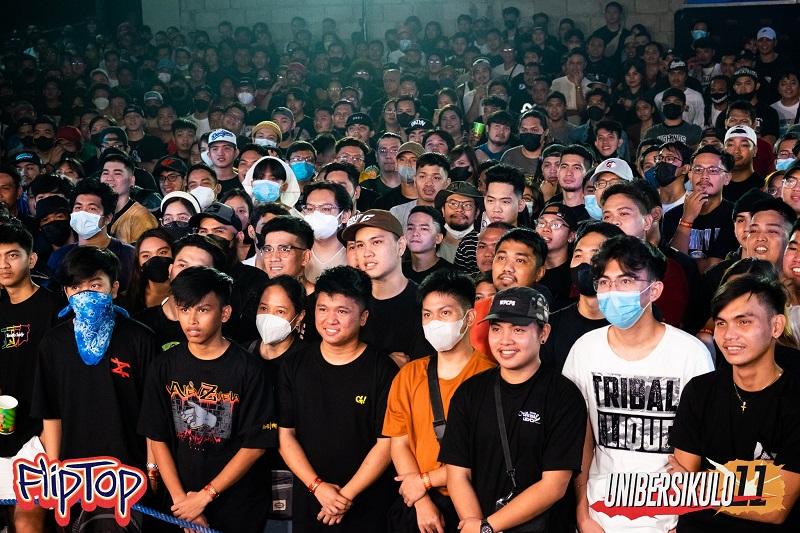 I didn't expect Plazma vs Zend Luke to be a very entertaining matchup. At first, I thought it would be strictly technician and/or horrorcore lines, but that wasn't the case. Plazma mixed up his trademark brutal style with some witty humor. His round 2 is undoubtedly the round of the night. Zend Luke impressed me very much as well. He maintained his leftfield approach but added intricate multis and an intense delivery to it. If it wasn't for Plazma's stumbles, this would've been the battle of the night. Sayadd vs GL was up next and I remember being so hyped up for it. I didn't say a single word. My eyes were glued to the stage of Tiu Theater. This matchup did not disappoint. I was expecting intelligent lyricism and unique concepts and I got it. Personally, I think Sayadd won but I didn't mind GL going home with the victory. I officially put both emcees in my top 5 after this. No cap!
I thought Poison13 would dominate the semifinal match against Luxuria but I was obviously proven wrong. Luxuria wasn't just fully prepared; she also showcased arguably her most vicious haymakers. Her delivery was as aggressive as ever and you could see she was very confident on stage. Poison13 stumbled a bit on round 2 but I would still say that I enjoyed his performance. His angles were creative as always and his unpredictable writing style remains to be entertaining. It was a close fight that would possibly be much closer if it wasn't for the stumbles.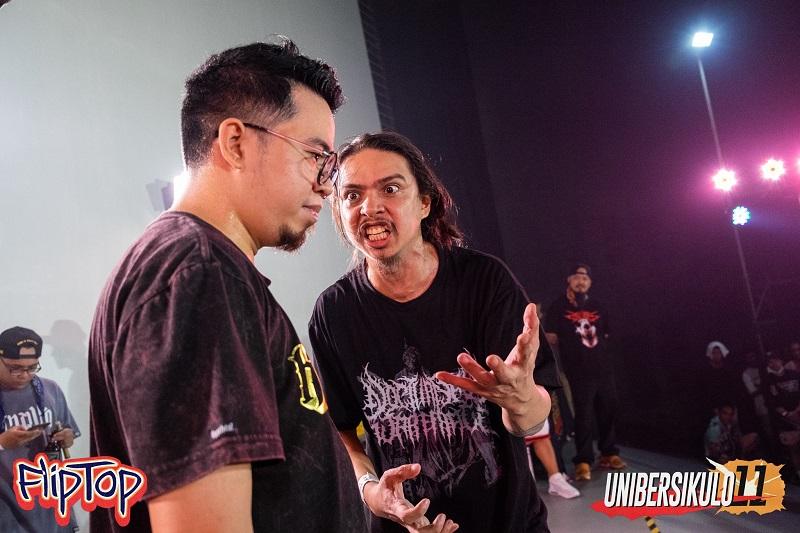 Pistolero proved here why he deserves to be a top-tier emcee in the league. I would go as far as saying that this is his best performance in battle rap ever. He was menacing while displaying his impeccable humor and his angles definitely hit hard. Without a doubt, he deserved the unanimous decision victory. Goriong Talas also deserves props though! He was consistent all throughout and still had some hard punchlines. His aggression was amazing to see live too.
WATCH: Unibersikulo 11
It wasn't just the historic battles that made Unibersikulo 11 special. It was also the crowd. I will never forget being part of it. The venue was packed and every single one was going crazy at the battles. We felt like we were at an Ahon event. From the first to the last match, we were active and made sure we gave recognition to the best bars. When we got out of the venue, we heard some fans talk about Unibersikulo 11 being the best FlipTop event of the year and I wholeheartedly agree. Battle-wise, it was a complete package. It featured humor, rap skills, intensity, and pure lyricism. I wasn't able to attend an event again because of my busy schedule but I'm saving up for it just in case. Once I get a vacation leave, it will be my top priority. Thank you to the Anygma and the rest of the FlipTop staff and thank you to the emcees for the wonderful experience.