These are the 15 battles that made the Isabuhay Tournament much more exciting. Rewatch and enjoy!
Since 2013, the Isabuhay Tournament has been an exciting tradition of FlipTop. Who wouldn't enjoy witnessing 16 battle emcees squaring off for the 100k prize and the title of champion? Whether it's the first round or the finals, this annual event has given us some of the most memorable showdowns in the league.
Here are the top 15 battles that took place in the tournament from 2013 to 2019. Watch them all again and get more hyped up for this year's semifinals. By the way, this is in no particular order, so no need to fight with fellow fans over rankings. Let's begin!
15. Andy G vs. Sinio
Andy G and Sinio provided us with laugh-out-loud moments in their quarterfinal battle at the 2013 tournament. Both emcees were able to showcase their unique brand of humor without abandoning their sharp lyrical skills. Up to now, fans continue to quote the various witty punchlines from this epic matchup.
14. Lanzeta vs. Sixth Threat
Battle rap heads consider this to be one of the best battles of 2019. Lanzeta and Sixth Threat's second-round clash is the perfect example of a lyrical war. Apart from the awe-inspiring display of technicality, they also went all out with their delivery and stage presence. In the end, it doesn't matter who won because both rappers did really well.
13. Batas vs. Sayadd
When two hardcore lyricists face off in the battle stage, it's an instant classic! The quarterfinal bout between Batas and Sayadd was a barfest from the first to the third round. Not only did they drop the hardest and most intricate bars, but they also showed raw aggression all throughout. Much props to both of them for not holding back, despite being in the same crew.
12. Apekz vs. Mhot
2017 was Mhot's year, but it was definitely not an easy journey for him. His biggest obstacle came in the semifinals where he took on Apekz. Mhot was able to silence his critics by beating the veteran not only with hard-hitting punchlines, but crazy rebuttals as well. Despite the loss, Apekz still looked strong all throughout this battle. His angles were on point, and his pen game was sharper than ever.
11. Aklas vs. BLKD
The final round of the 2013 tournament remains to be controversial to this day. Whether you agree with the result or not, you can't deny that both rappers brought their A-game. BLKD proved why he's one of the most respected technical emcees in the league while Aklas wowed the crowd with this unorthodox lyricism. It's the perfect definition of an epic style clash.
10. Mhot vs. Sur Henyo
The 2017 Isabuhay ended on a high note. Mhot and Sur Henyo faced off in the finals and gave the fans a back-and-forth battle from start to finish. There were plenty of clever bars and jokes, all of which were delivered perfectly. It was at this moment where the two emcees solidified their status as heavyweights in FlipTop.
9. BLKD vs. Shernan
It's another style clash that made Isabuhay much more exhilarating. Shernan and BLKD's second-round showdown in 2015 is the type of battle where it all comes down to personal taste. Some preferred Shernan's witty and creative jokes while some rooted for BLKD's complex pen game. Regardless of the judges' decision, there's no doubt that these emcees gave an unforgettable performance.
8. Invictus vs. Marshall Bonifacio
Invictus vs Marshall Bonifacio was a hard-hitting contest from beginning to end. This second-round match for the 2018 Isabuhay Tournament saw the two emcees fully utilize their technical style. Invictus had a more complex approach while Marshall was more in-your-face. Their methods were different, but both were highly effective. Another highlight of this battle is the delivery. The competitors displayed relentless aggression, which definitely added intensity to the match.
7. Harlem vs. Zend Luke
Two emcees with very different styles faced off in the quarterfinals of the 2021 tournament, and many believe that it was the battle of the year. Harlem went all out with his intricate multis and clever angles while Zend Luke left everyone in awe with his unorthodox writing style. Delivery-wise, both competitors rapped as if it was the finals. Fans in the comments section are still arguing about the judges' decision. That is enough proof of how back-and-forth this battle was.
6. Sayadd vs. Lanzeta
It was a dream match come true for real battle rap fans. Sayadd and Lanzeta's first round encounter at the 2019 tournament was unpredictable, exciting, and menacing all throughout. They delivered their best and most complex verses, and their aggression was through the roof. Many would agree that this is one of the greatest matches not only in Isabuhay, but in FlipTop as a whole.
5. Shehyee vs. Pistolero (2015)
It wasn't just one of the best battles that year. It was also one of the most heated. The Shehyee vs. Pistolero match in 2015 will always be remembered for its in-your-face angles as well as its awesome mix of clever writtens and freestyles. In short, both rappers elevated their overall performance. Like any other classic FlipTop duel, this one led to countless debates about the result.
4. Shehyee vs. Pistolero (2018)
Shehyee and Pistolero squared off again in 2018, and this time it's for the finals of the tournament. Once again, fans were treated to an enthralling display of written and off-the-top bars. They were also more creative with their angles, and their confidence was at an all-time high. It was not as heated as their previous encounter, but they still sent the fans home happy.
3. Goriong Talas vs. J-Blaque
Goriong Talas and J-Blaque shocked everyone when they reached the finals of the tournament. They're two of the most underrated in the league, so nobody expected them to go far. When they finally faced off, they officially cemented their legacies as top lyricists. Goriong Talas and J-Blaque went all out with their punches while integrating incredible rhyme schemes and a dose of humor. It was definitely an unpredictable and thrilling match.
2. Loonie vs. Tipsy D
Two of the dopest and most popular battlers in FlipTop squared off in the semifinals of the 2016 tournament. From his well-constructed angles to his effective punches, Loonie was simply untouchable in this contest. It was also his most aggressive performance to date. Tipsy D didn't get bodybagged though. His pen game remained top-notch, and he didn't show any sign of nervousness at all. FlipTop fans agree that this is the best battle of 2016.
1. M Zhayt vs. Lhipkram
Since they both represent the same collective (3GS), many said that this will just be a "friendly battle". The Isabuhay finals clash between Lhipkram and M Zhayt undoubtedly proved all of the haters wrong. The two emcees were very aggressive with their deliveries and their lyricism was their best yet. Indeed, it was a fight! Fans are already calling this the greatest finals match of all time just days after being released on YouTube.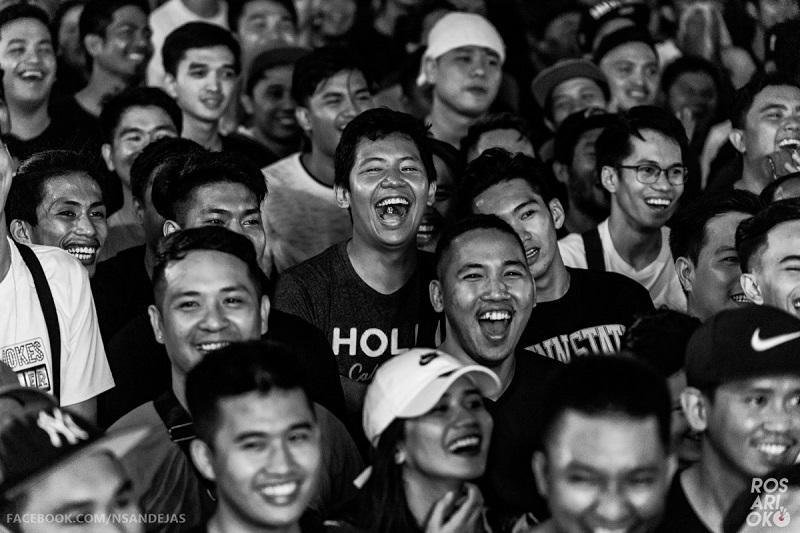 If you don't agree with some or all of the entries, feel free to share your own list in the comments section. With the current lineup of the FlipTop roster, it certainly looks like the 2022 edition of the Isabuhay will once again be action-packed. Let's rewatch the past battles as we wait for the official bracket. Peace!