A new tournament has been introduced! This is FlipTop's 2013 year in review.
FlipTop is now three years old, and its vision of further elevating Philippine hip-hop remains intact. The league kicked things off with a Mindfields event in collaboration with Boom Bap Friday. It took place at B-Side on January 25, and the headliner is Reborn (Rastar Dee and Red-I), who is launching their rap/reggae album Bagong Hakbang. They were joined by fellow emcees and DJs, who like the aforementioned duo, made the audience bob their heads. Mindfields also featured an open forum, a hip-hop documentary viewing, and a graffiti exhibition.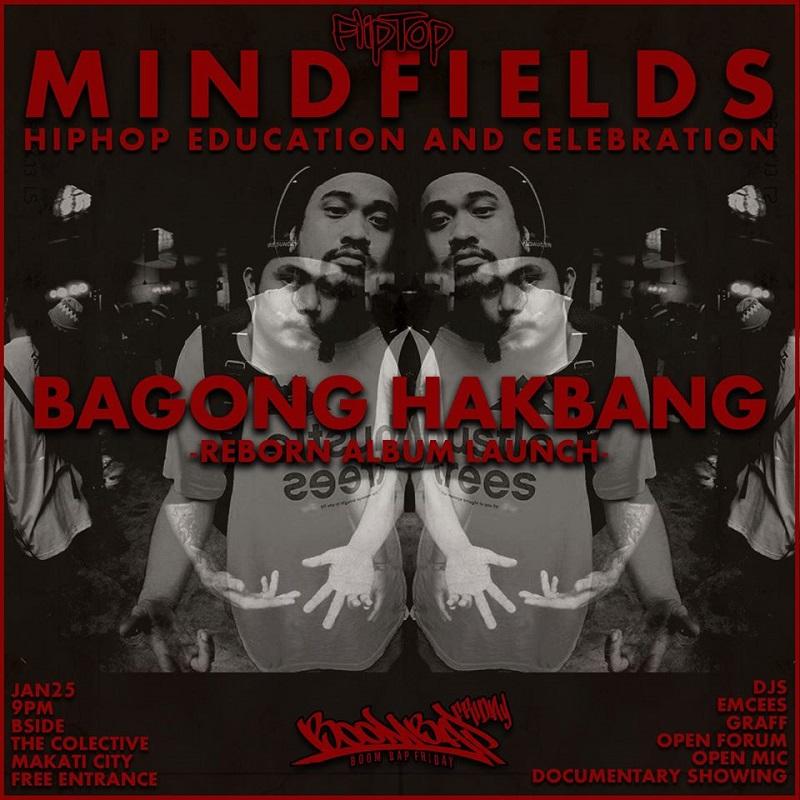 Battle season officially started on February 8 with the fourth edition of Grain Assault. The matches definitely tore the house down, but apart from that, the crowd also witnessed spectacular beatbox showdowns, DJ performances, and cypher sessions. Based on the event's success, FlipTop is certainly off to a good start.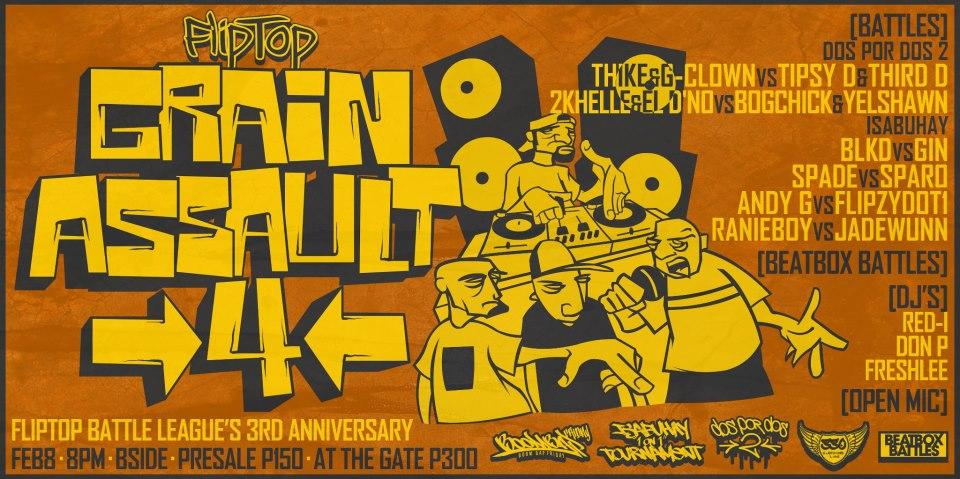 2013 was the year where competition heated up! The league organized its second Dos Por Dos, which began at Grain Assault 4. Just like the first one, we saw both veteran and rookie emcees step their game up. The tandem of Frooz and Elbiz were crowned as champions on the 21st of December (Unibersikulo 2) in a very close and heated match against Crazymix and Bassilyo. It was a satisfying conclusion to an unpredictable year-long competition.
Apart from the 2-on-2 contest, FlipTop also created the Isabuhay Tournament, which focuses on 1-on-1 matchups. Emcees from different divisions represented their styles to the fullest, thus making way for classic battles and memorable moments. The final round between BLKD and Aklas also took place at Unibersikulo 2 in what is now regarded as one of the greatest style clashes. Aklas was declared the winner and inaugural champion, officially solidifying his heavyweight status in the league.
Another event that made 2013 special was the second Tectonics on April 27. Established battle rappers from USA, Canada, and Sweden visited our country to face our local talents. Live attendance as well as YouTube views may not be up to par with the other FlipTop events, but no one can deny that each battle was a showcase of overall rap skills. The subtitle match between Zaito vs. Charron remains to be the most viewed of Tectonics 2, and it's well-deserved because of the superb performances of both competitors.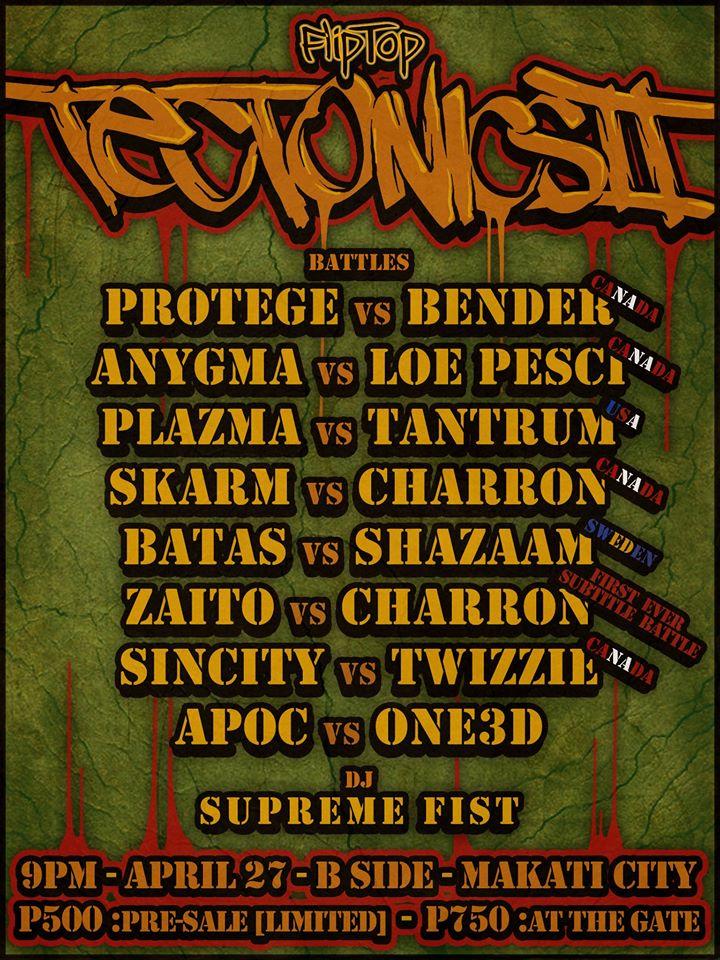 Davao and the entire Mindanao Division continued to shine this year. Apart from having two major events (Pakusganay on March 2 and 082 Magnitude on November 9), FlipTop also hosted a tryout event, which paved the way for current heavyweights such as Kregga, Fukuda, and Nikki. This monumental rise inspired other divisions to step up in the coming years.
After nine years, FlipTop is still standing! Even the pandemic failed to stop its growth. Let's hope that in 2022, we will finally see some semblance of normality. Anygma, the staff, and of course, the emcees can't wait to perform in front of the crowd again. Until then, stay safe and enjoy the quarantine battles. There are plenty more to expect from Ahon 12.