These are the Pinoy hip-hop albums, EPs, and mixtapes that came out in 2021. It was indeed a great year for the scene!
Just like that, it's no longer 2021. COVID continued to dominate the previous year, but it failed to halt the momentum of Pinoy hip-hop. Despite a string of lockdowns and restrictions, our local emcees and producers still managed to put out quality work. These are the albums, mixtapes, and EPs that were released in the past year. Various styles of hip-hop were represented, which is proof that the scene is constantly evolving.
Astro of OWFUCK made waves in 2021 once again, starting with the release of his mixtape "Buhay". The project shows a more serious side of Astro as he raps about ups and downs in his life and his many aspirations. He maintained his signature calm flow while exploring these mature themes. The mixtape's diverse set of beats also gained a positive reaction from longtime fans and new listeners.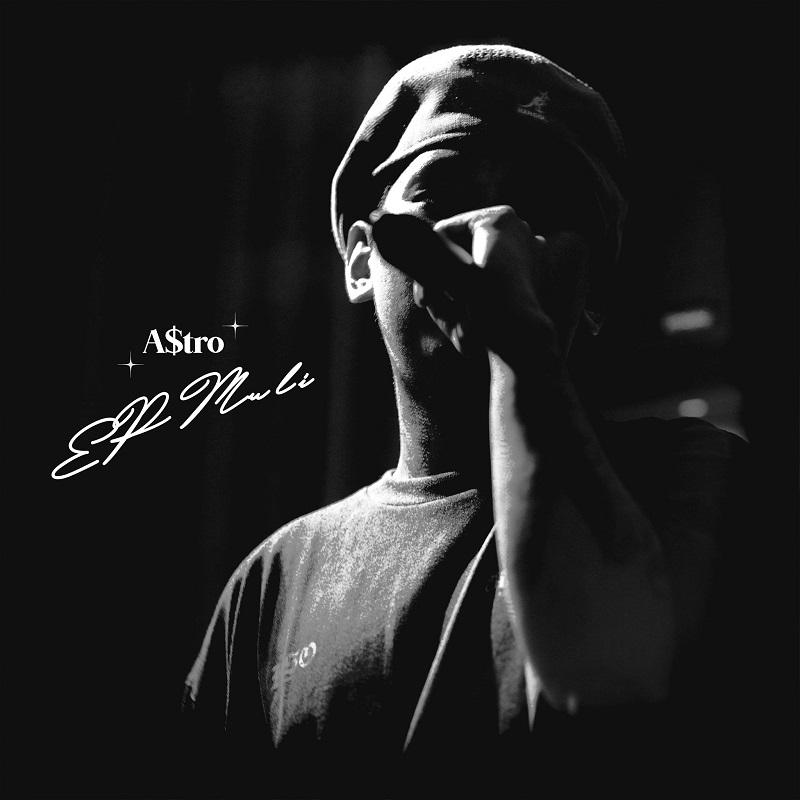 Astro decided to end 2021 with a bang by releasing another solo project. In "Muli", Astro continued to talk about his personal life as well as his journey so far in the hip-hop scene without letting go of his trademark rapping style. Just like "Buhay", this EP also featured a brilliant set of new and traditional beats.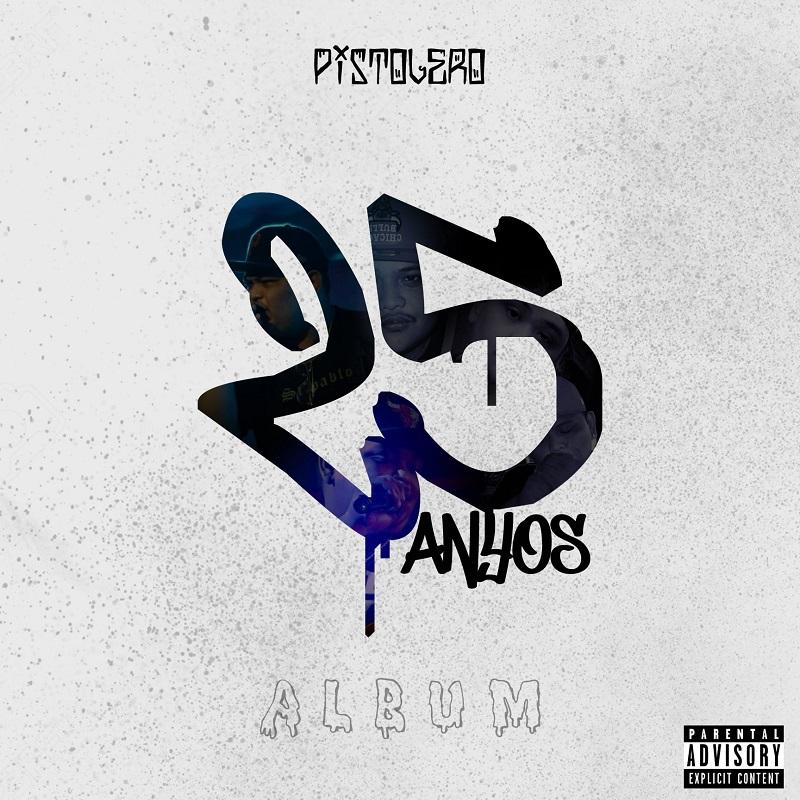 Pistolero reflected on his 25 years of existence in his debut album "25 Anyos". The rapper from Tondo wholeheartedly talked about his various experiences in the streets and the music scene and how they helped him grow. It's a far cry from his battling style, but his rap ability stayed whole. Pistolero also proved in "25 Anyos" that he can kill it in both trap and boom bap.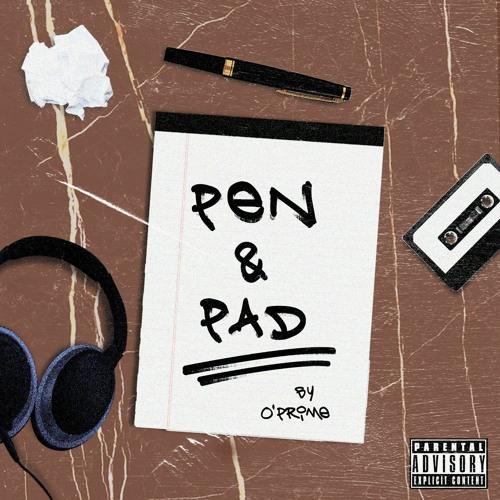 O'Prime made his much-awaited return to music in March 2021 with his solo EP "Pen &Pad". He took a long hiatus from emceeing, but it was like he never left at all. The former Heavenly Host member's hardcore rapping style, as well as his delivery, remained sharp. His cutthroat rhymes blended perfectly with the grimey boom bap instrumentals. When talking about the comeback of the year, he should definitely be on the list.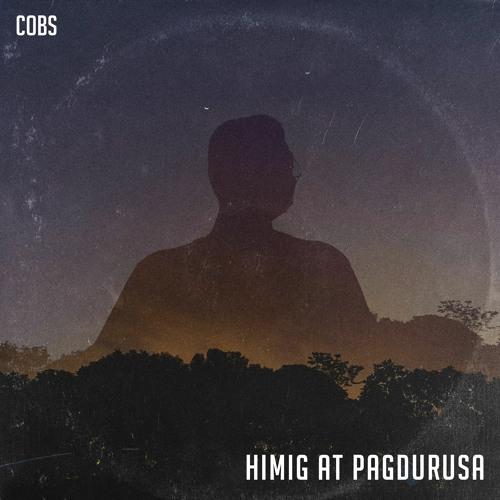 Cobs' evolution as an emcee is evident in his debut solo album "Himig at Pagdurusa". He inherited his brothers' (O'Prime and Dhictah) ruthless approach to rapping while coming up with his own unique song concepts. Cobs successfully narrated his personal experiences through his intricate rhyming and flawless delivery. He also proved in this project that he can kill it on modern and traditional beats.
Kaz x Serene – "Bonnie and Clyde"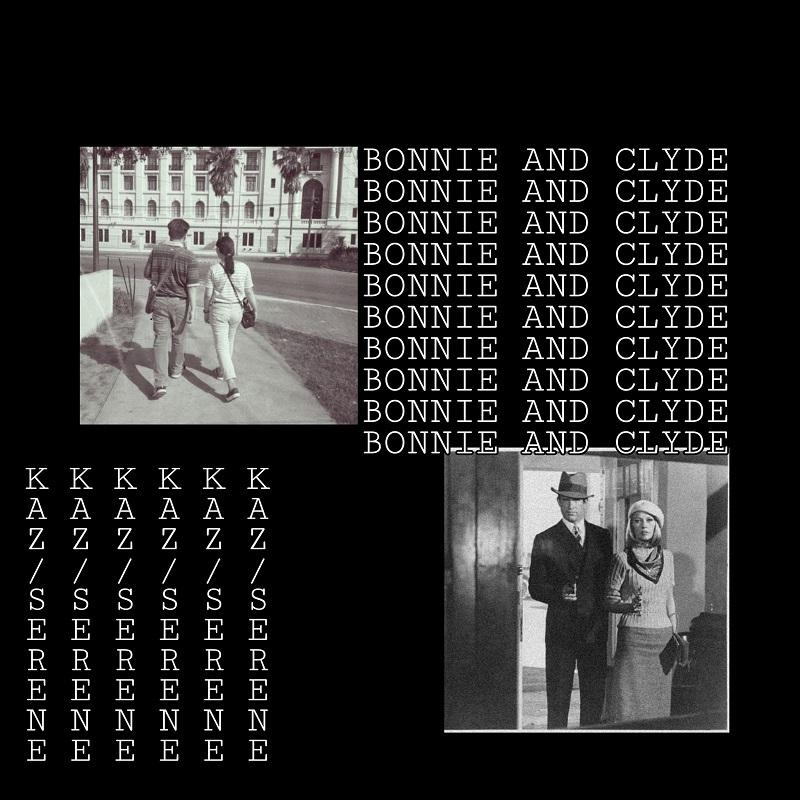 Real-life couple Kaz and Serene decided to pursue their love for hip-hop together in their collaboration album "Bonnie and Clyde". Released in August 2021, the LP features Kaz unleashing his sharp Tagalog lyricism on Serene's boom bap and trap masterpieces. They both started around three years ago, and on "Bonnie and Clyde", they were able to show that they've truly grown as artists.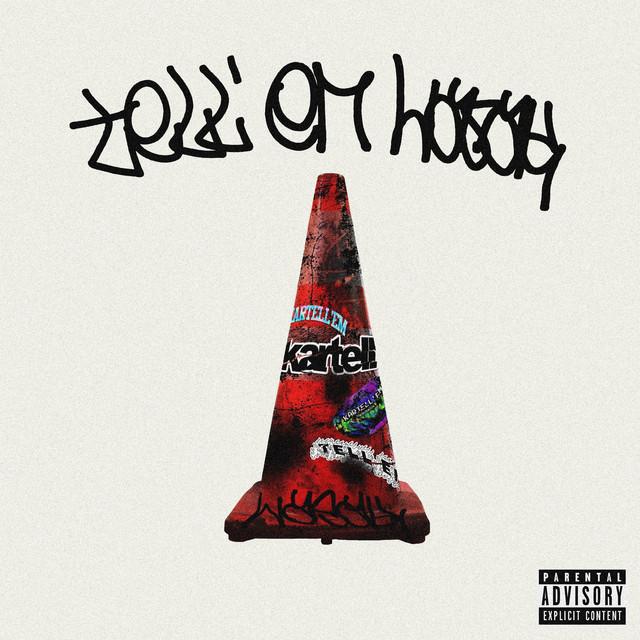 Supergroup Kartell'em released their much-awaited sophomore album "Tell'em Wasak" in March 2021. Once again, the crew left us in awe with their unique lyrical styles and undeniable chemistry as well as their ability to spit fire on old school and modern beats. Kartell'em has always done a great job hyping up the listeners, and it's no different here.
In February 2021, Sica finally dropped his full-length solo LP "Hue for Ya". The Kartell'em representative continues to enthrall fans with his infectious flow and rhyme schemes as well as his creative concepts. The album's production is a beautiful combination of old and new school, which suits Sica's style perfectly.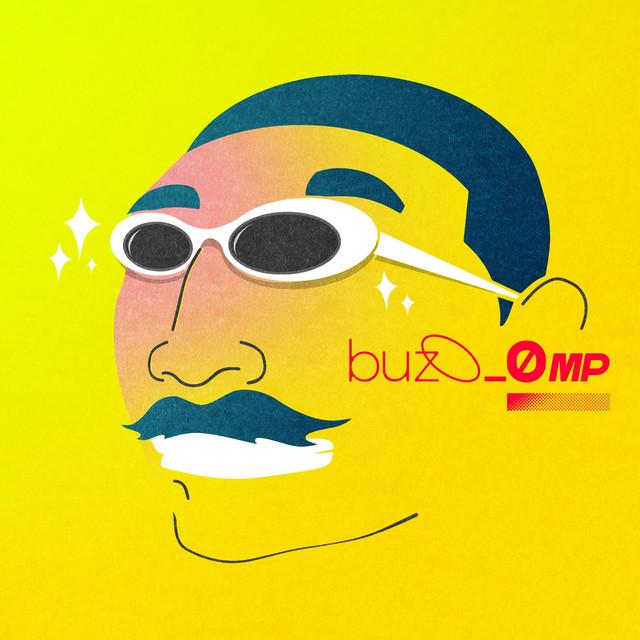 Playa Hataz member KURIMAW quickly made waves in 2021 with debut solo EP "Buzo_Omp". Apart from the catchy lyrics, playful delivery, and mesmerizing production, fans also admired KURIMAW's highly relatable topics about life in general. Check out some of his live performances online to see how big of an impact he made in such a short amount of time.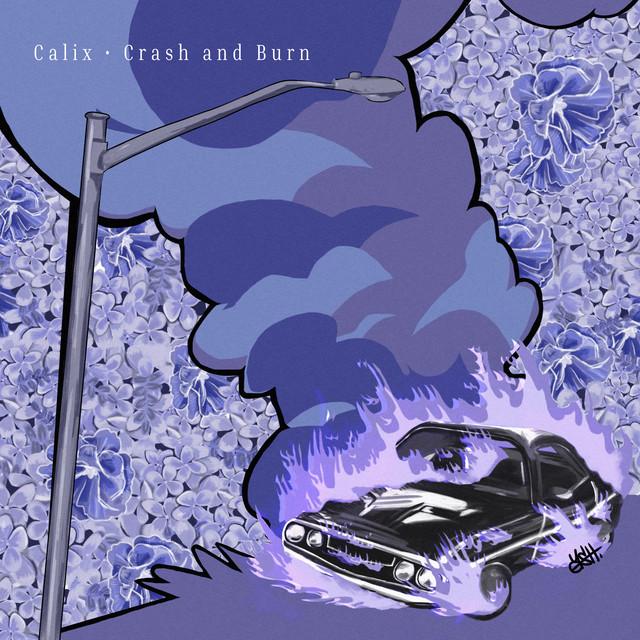 "Crash and Burn", the latest solo EP from Calix, dropped in November 2021. Much like his past releases, this project showcased Calix's skill not only in songwriting but also in producing. He continues to excel in making incredibly catchy beats while retaining the rawness of his personal and sociopolitical lyrics. It's another unique piece from a unique artist.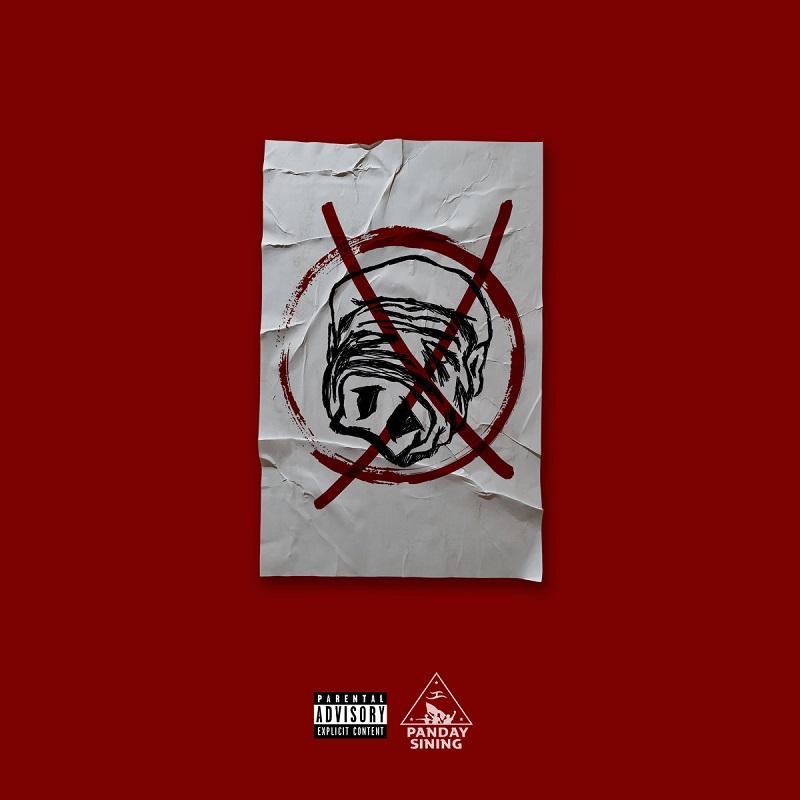 Kontrapunto, the musical chapter of Panday Sining, released its first EP in May 2021 entitled "Kontrapulis" (against the police). The title says it all. With the use of emotionally-charged lyrics and infectious beats, "Kontrapulis" aims to expose the various injustices committed by the police force in the Philippines. Hip-hop has always been a form of protest, and these artists wholeheartedly proved it.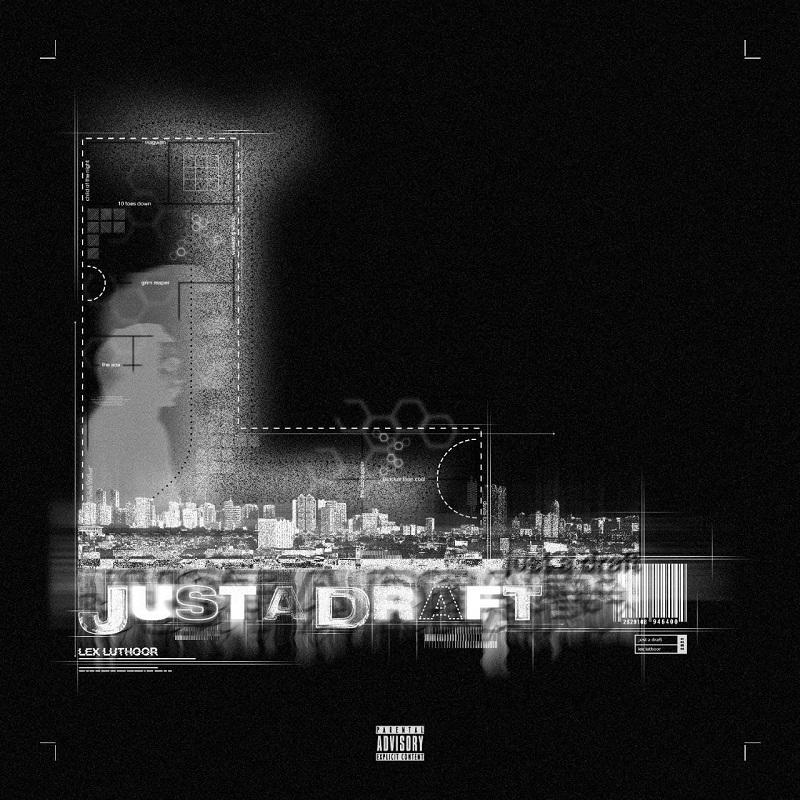 Lex Luthoor unleashed his darkest thoughts in "Just A Draft", which came out in July 2021. According to the Bawal Clan member, the album's sinister direction was inspired by the ongoing struggles of the pandemic. Lex's brooding rhymes became more effective thanks to the LP's mix of boom bap and trap instrumentals. Like the verses on each track, the production also captures the project's overall tone.
8th Messenger x Six the Northstar – "Isang Libong Taon"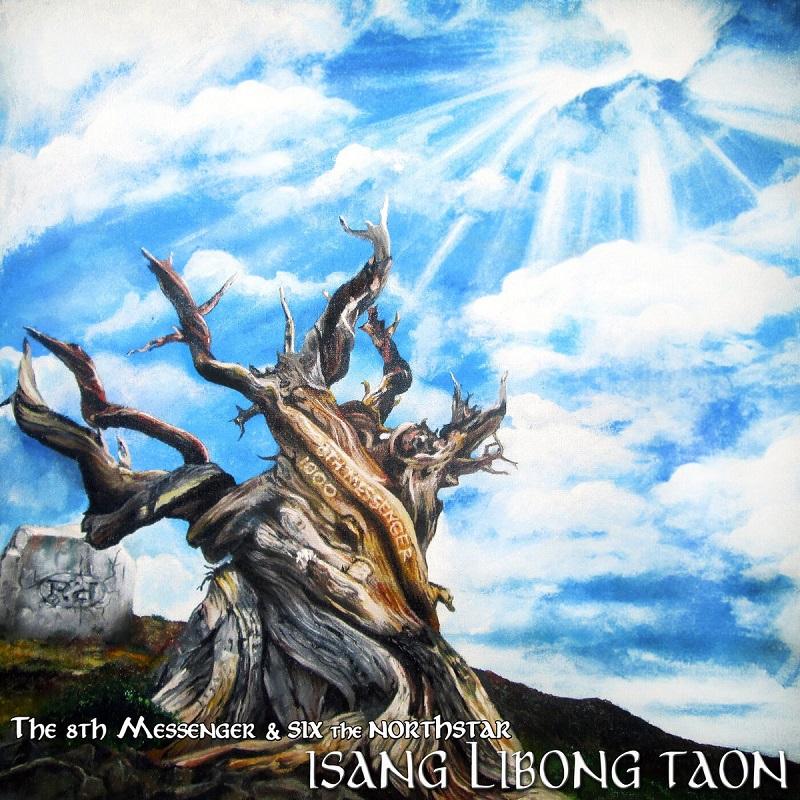 Two underground heavyweights in one album, who wouldn't want that? 8th Messenger of Pamilia Dimagiba and Six the Northstar of Shadow Moses, MDK, and AMPON released their collaboration LP "Isang Libong Taon" in July 2021. The project saw both artists in top form. 8th Messenger dropped knowledge with his unmatched Tagalog lyricism while Six the Northstar kept it raw and rugged with his hard-hitting beats. It's a perfect combination, and we hope to see it again soon.
Railkid x Six the Northstar – "Mga Kahon Mula Bodega"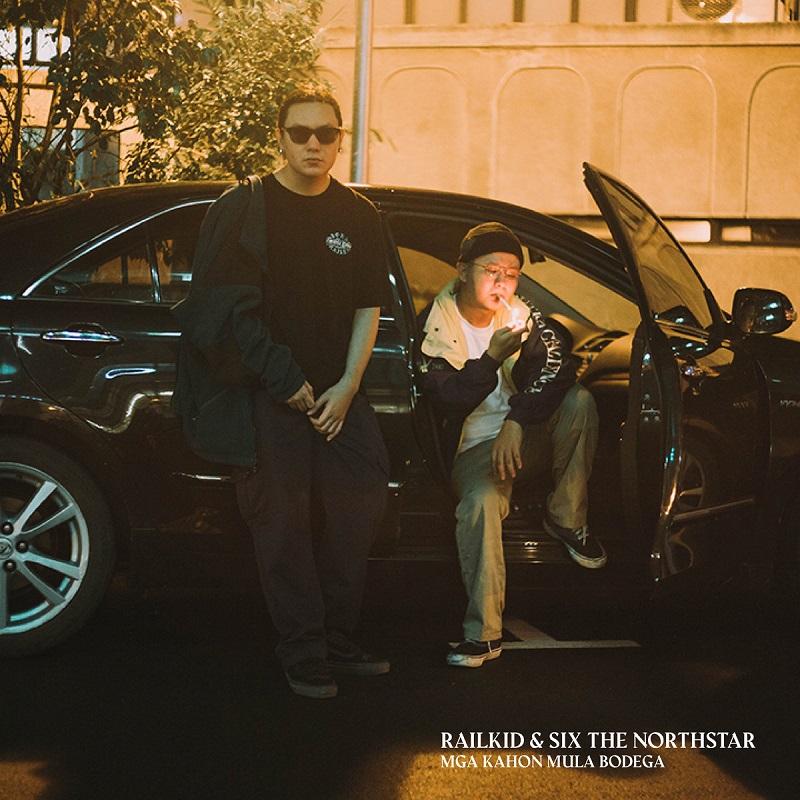 Two months after the release of his album with 8th Messenger, Six the Northstar collaborated with up-and-coming rapper Railkid for the EP "Mga Kahon Mula Bodega". Railkid rapping about his personal experiences is nothing new, but he still managed to make each track unique thanks to his unorthodox rhyme schemes. As for the production, Six came out with some of his darkest work ever.
Eli x Six the Northstar – "Optics"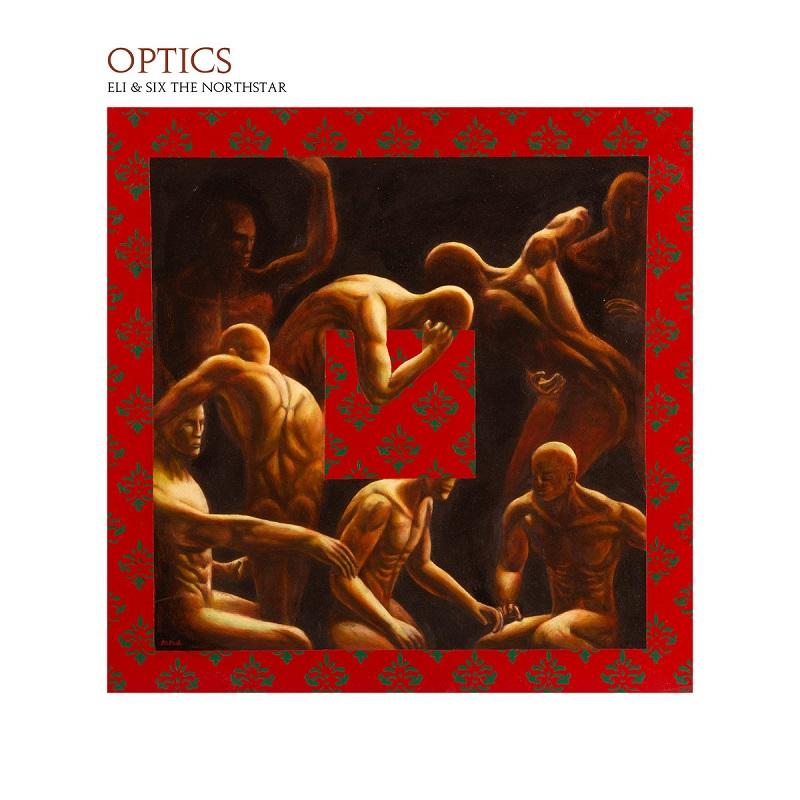 2021 was indeed a busy year for Six the Northstar. After releasing acclaimed collaboration projects with 8th Messenger and Railkid, he proceeded to work with Eli on the album "Optics". Eli's laidback delivery and heavy bars blended well with Six's gritty boom bap production. If you're looking for a 90s-inspired hip-hop record with a modern twist, then this is for you.
Six the Northstar – "SixTrueMentals Vol. 3"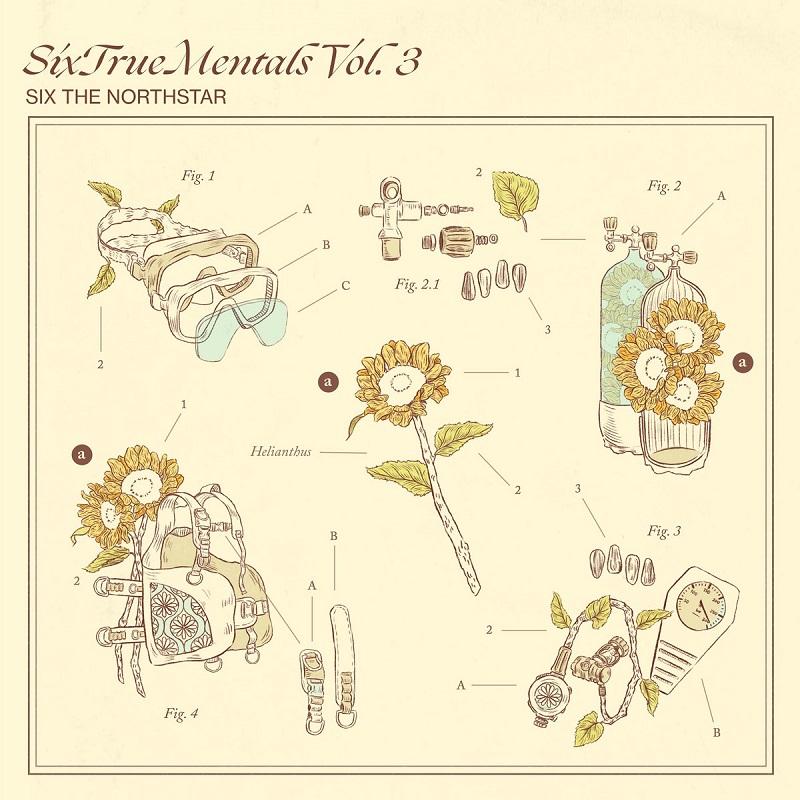 The third chapter of Six the Northstar's critically-acclaimed "SixTrueMentals" series finally came out in September 2021. While his collaboration albums with Eli, 8th Messenger, and Railkid had a dark, menacing sound, "SixTrueMentals Vol. 3" focused on more laidback beats. The transition serves as proof of Six's undeniable skill as a beatsmith.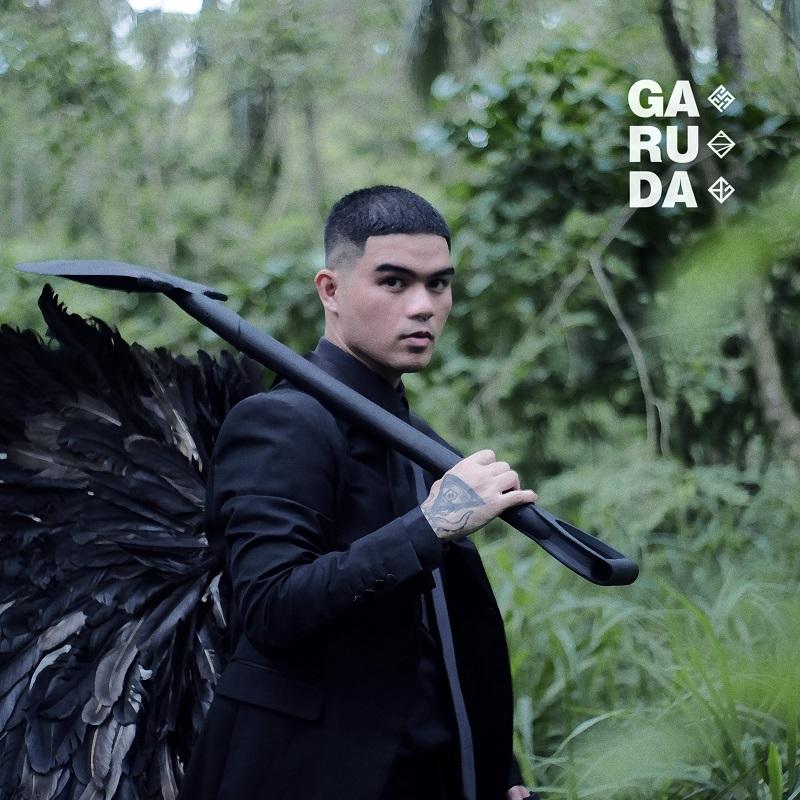 "Garuda" is another album inspired by the coronavirus pandemic. Alisson Shore sings about the many struggles during this difficult time through a wide variety of musical styles. Despite the experimental feel, he made sure to keep the hip-hop spirit alive all throughout. This album successfully showcased Alisson's growth as an artist.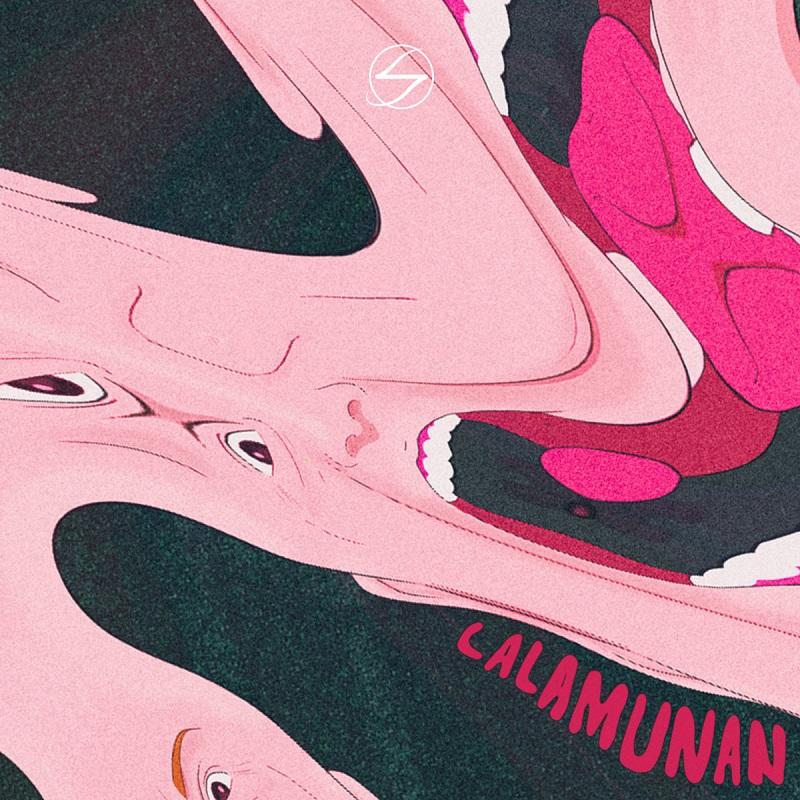 The pandemic, particularly the lockdown, is once again the inspiration for this project. "Lalamunan" sees the rap duo switchbitch talk about various social issues in a brutally honest way while dark, unsettling beats play in the background. It's a leftfield hip-hop EP that takes no prisoners, and that alone is enough to commend this release.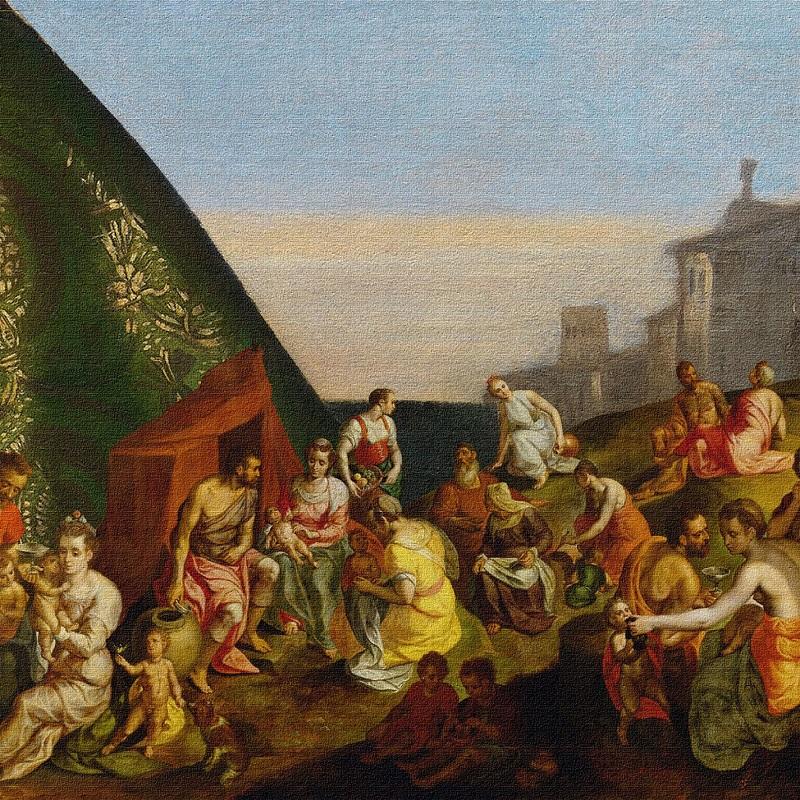 Moki McFly, also known as Apo Lerma from Illustrado, proved once again that he is one of the most versatile producers in the scene. In his beat tape "Lumiere" (French for "light"), Moki infused 70s music and dialogues from renowned activist Angela Davis in his boom bap tunes. The album wasn't just a trip down memory lane, but also a lesson about the true meaning of revolution.
Plazma – "Ang Ulan at ang Delubyo"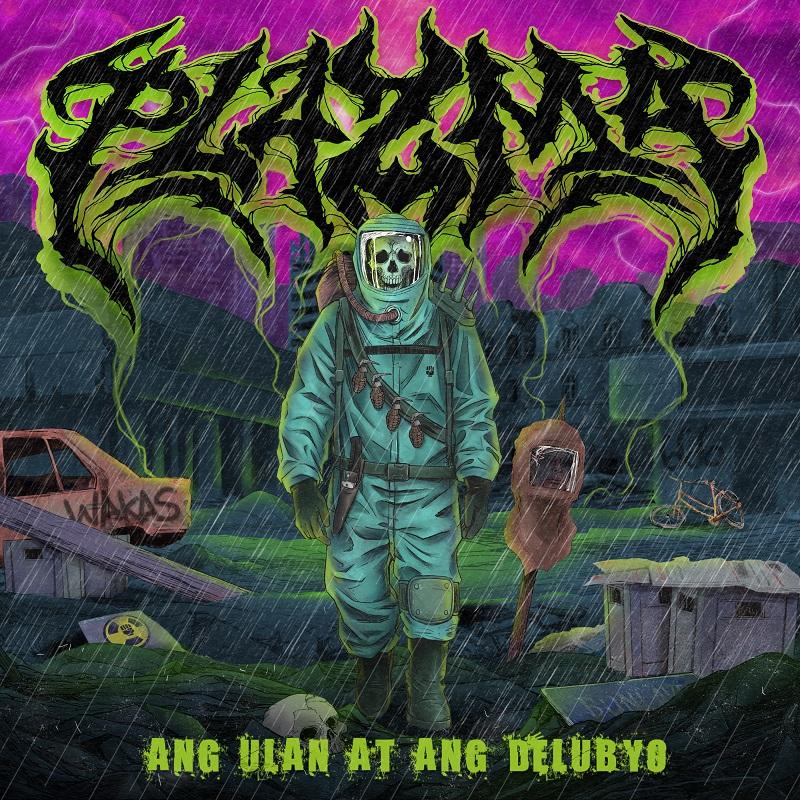 Plazma took us to the dark side of hip-hop in his latest album "Ang Ulan at ang Delubyo". The 2016 Isabuhay finalist stayed true to his horrorcore style, giving justice to the sinister beats provided by some of the country's top producers. What makes "Ang Ulan at ang Delubyo" different from Plazma's earlier works is that he incorporated fresh concepts and techniques, which provided the LP with a well-written scary movie feel.
Dhictah x KMG – "Walang Kompromiso"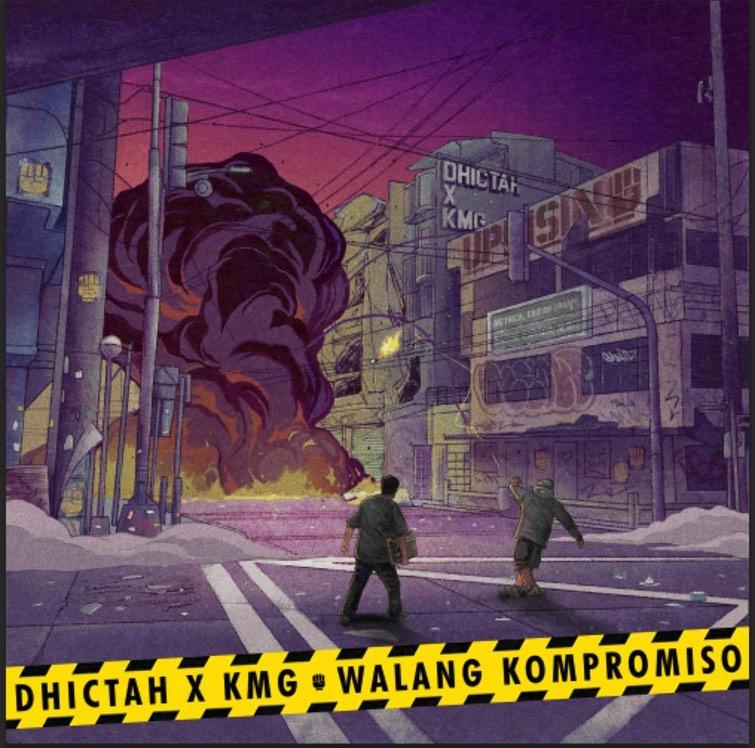 Emcee Dhictah and beatsmith KMG joined forces once again for "Walang Kompromiso". Staying true to the album's name ("no compromise" in English), the duo kept their rough and rugged sound intact while welcoming new ideas when it comes to songwriting and production. Dhictah further showcased his intricate pen game while KMG continued to introduce unique styles to his boom bap beats.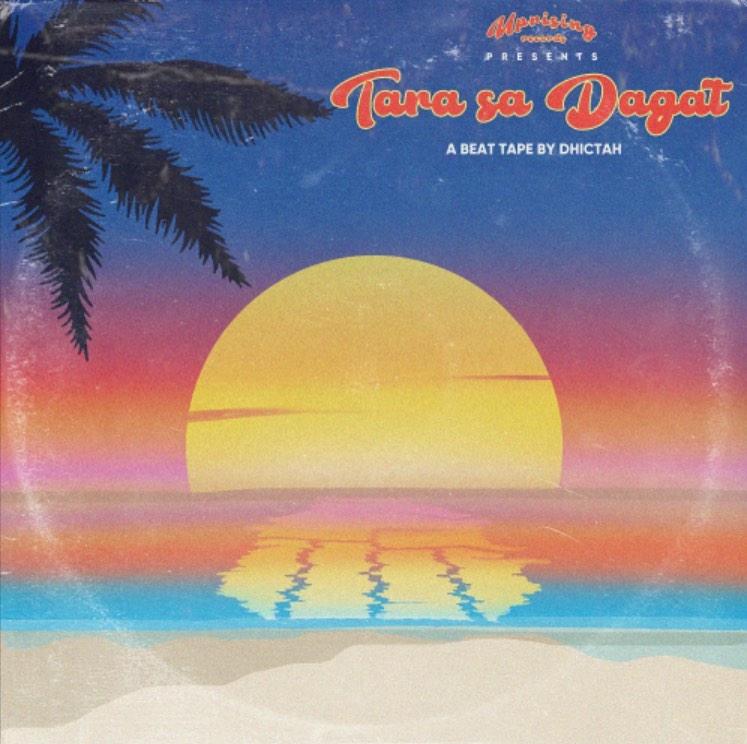 After the release of his first album with KMG in 2018, Dhictah decided to try his hand on beatmaking and proved that he was equally skilled at it. In November 2021, he finally released his instrumental album called "Tara sa Dagat". The title means "let's go to the beach" in English, and Dhictah was able to do exactly that. His laidback boom bap beats provided a getaway, which is much needed for everyone today.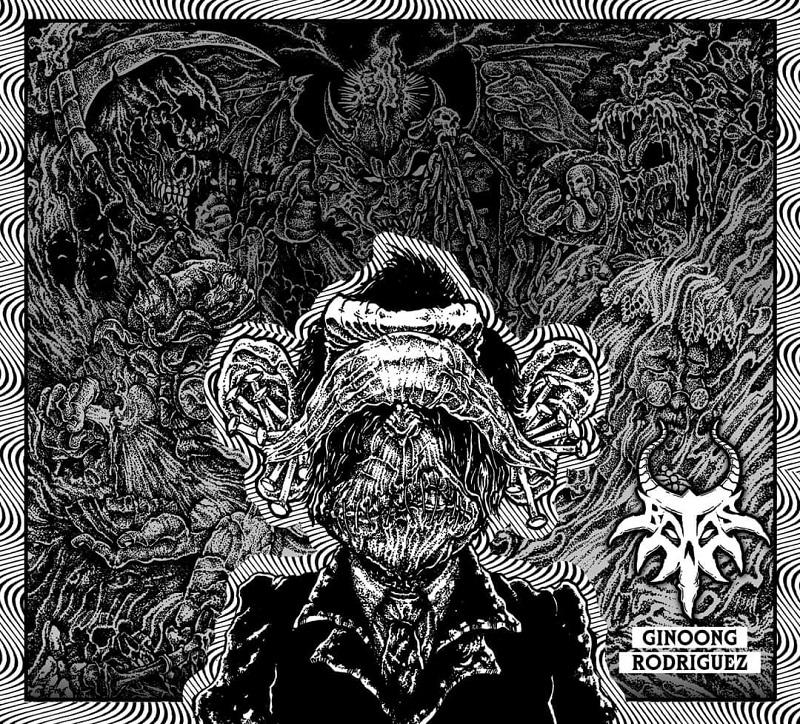 The two-time Isabuhay champion has finally released his full-length solo album entitled "Ginoong Rodriguez" in December 2021. Batas kept his raw aggression flowing in all nine tracks, but unlike his previous works, "Ginoong Rodriguez" showcases a more personal side of him. Another highlight of the album is Batas' production, which features live instrumentation. The LP's sound, without a doubt, showcased both his metal and hip-hop influence.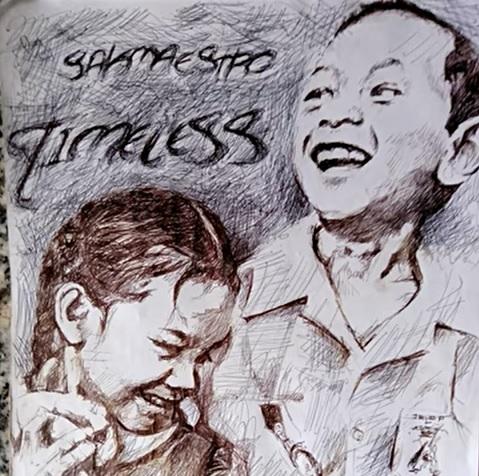 After years of making an impact in the battle scene, Sak Maestro finally dropped his solo LP. In "Timeless", Sak was able to show to everyone that he's more than just a punchline rapper. While the album still features some hardcore bangers, it also contains songs detailing the rapper's struggles in life. Sak's awe-inspiring lines were further elevated thanks to the beats from some of Davao's top producers.
Fangs, one of the most notable names in FlipTop's Visayas Division, released his second solo album "Grasya" in November 2021. His masterful Tagalog and Bisaya pen game is further highlighted by his powerful delivery. When it comes to production, "Grasya" stayed true to hip-hop's boom bap roots, and the output was solid all throughout. Only physical copies of the album are available for now. The header will redirect you to his page where you can order.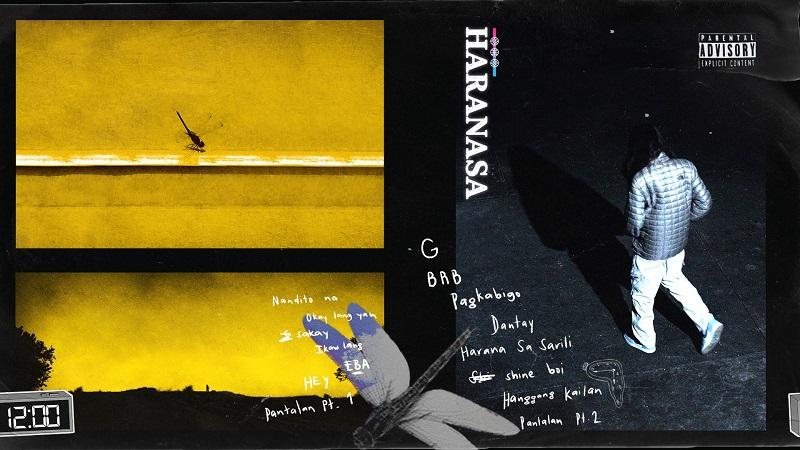 "HARANASA" is the much-awaited debut solo album from Kiyo. It immediately became a hit thanks to the laidback production and Kiyo's often uplifting approach to his songwriting. "HARANASA" may not be as technical when it comes to beats and lyrics as the other entries on this list, but its simplicity and lightheartedness are what made it stand out.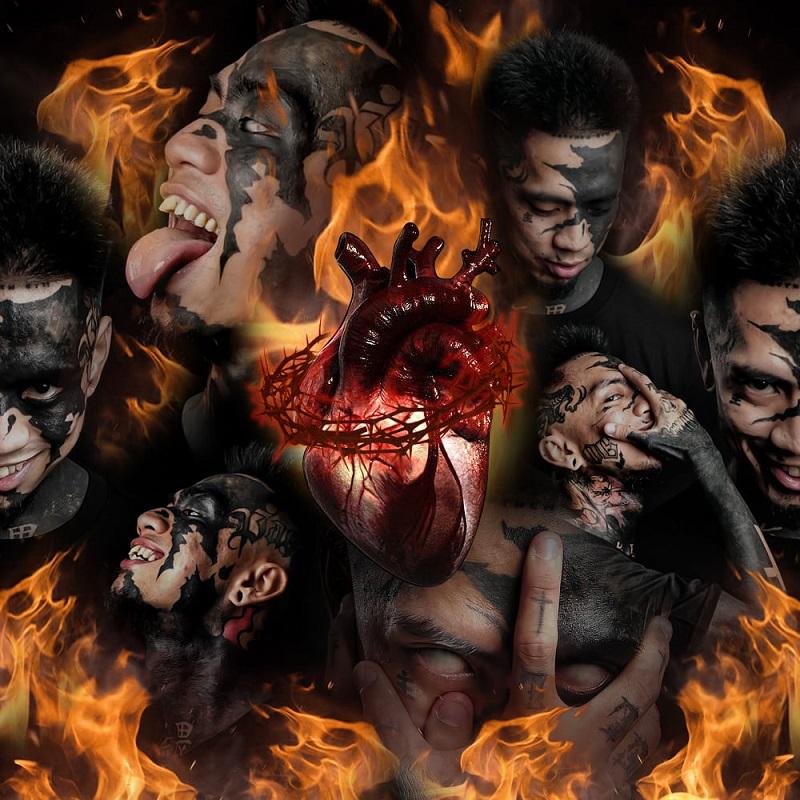 Og Makk became famous for his "Batang Pasaway" image, but on his debut solo LP "7 DEADLY SINS", he decided to show off a more vulnerable side of him. The Psychedelic Boyz member talks about his personal struggles with absolutely no hesitation, which is surprising especially if you knew him from earlier works with his group. "7 DEADLY SINS" is also unique for its mix of trap and pop punk-inspired beats.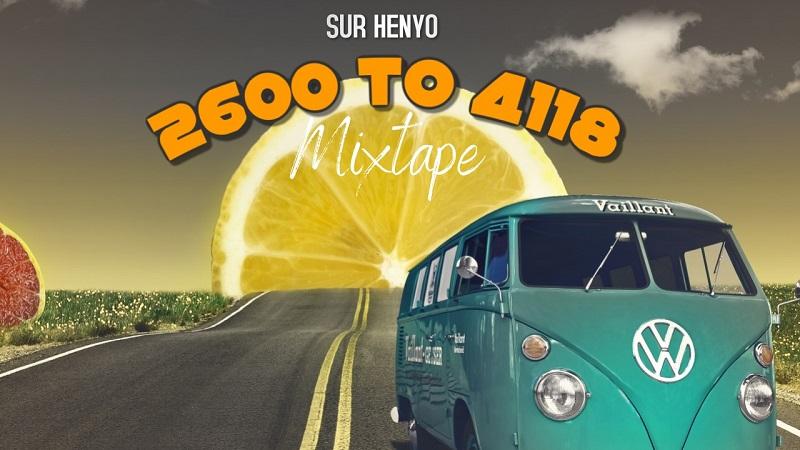 2017 Isabuhay finalist Sur Henyo may not be active in battle rap now, but that doesn't mean he's retired from hip-hop. In October 2021, he released his solo mixtape entitled "2600 to 4118". Sur Henyo talked about his eventful journey through his personal life and the hip-hop scene with the use of his impressive rhyme schemes. "2600 to 4118" also features awe-inspiring production from GFAB, Sevenwordz, The Prxphecy, and CLINXYBEATS.
Poison 13 x JEBeats – "Lasong Syndrome"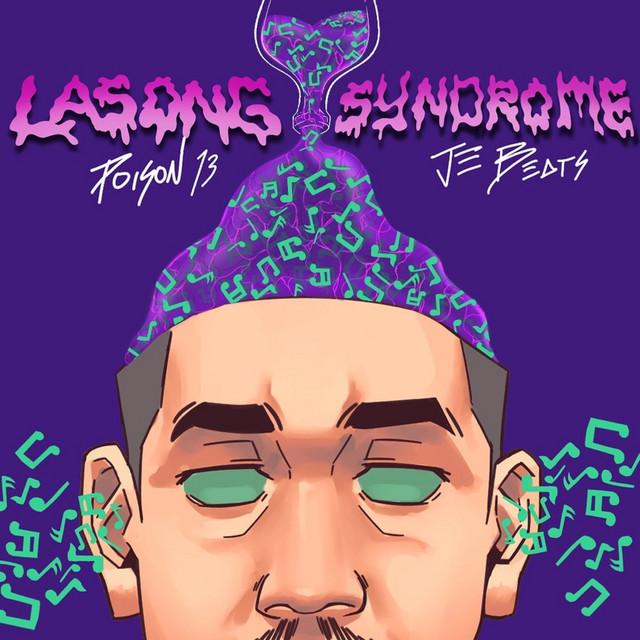 November 2021 saw Poison 13 take a quick break from battle rap to focus on music. He collaborated with producer JEBeats on the EP "Lasong Syndrome". Poison 13's impressive multi-syllabic rhymes are prevalent in this project but aside from that, he also showcased his imaginative story-telling skills. As for JEBeats, his lo-fi instrumentals blended perfectly with the catchy lyrics.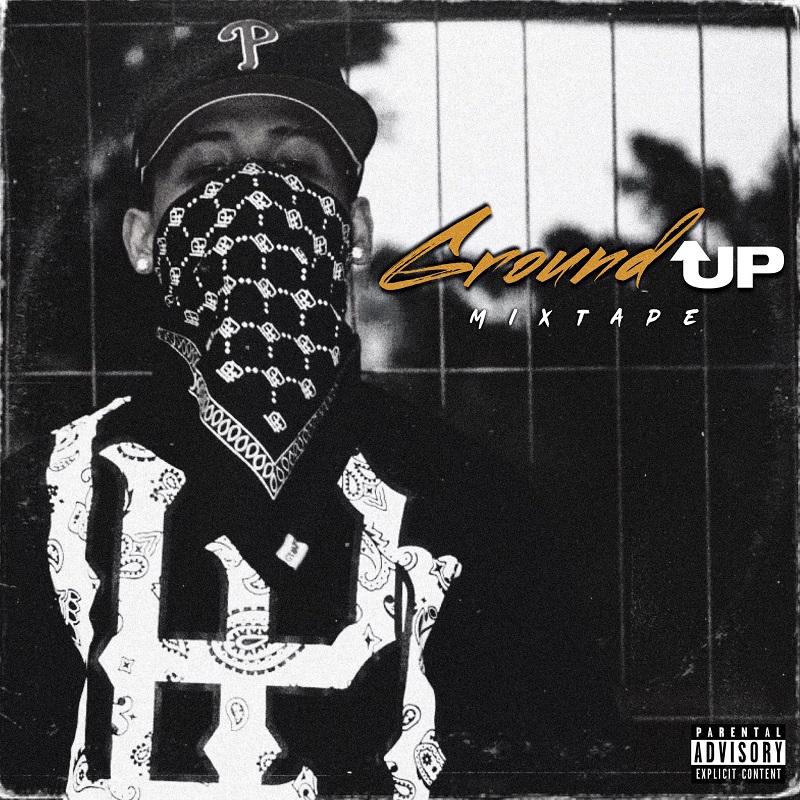 Jae Willa showed that the future of Pinoy hip-hop is indeed very bright in his debut mixtape "Ground Up". Just like his father Kemikal Ali, Jae utilizes clever wordplays and intricate multisyllabic rhymes without jeopardizing the message of the track. Apart from the impressive lyricism, "Ground Up" is also worth checking out for its amazing blend of old and new school-type production.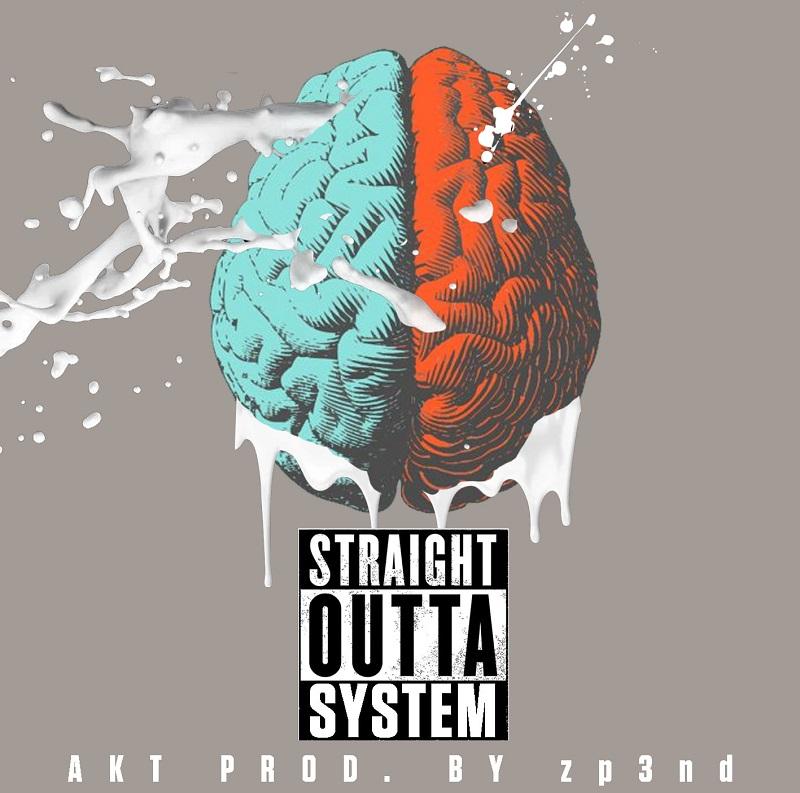 Like his battles, AKT shows absolutely no remorse when it comes to his music. "Straight Outta System" is the follow-up to his 2019 LP "Personality in Disorder". The Olongapo-born emcee shares his brutally honest opinions on various social issues through catchy boom bap and trap beats. He spat his lines using his trademark rage-filled delivery, which definitely made each song more powerful, whether you agree or disagree with the message.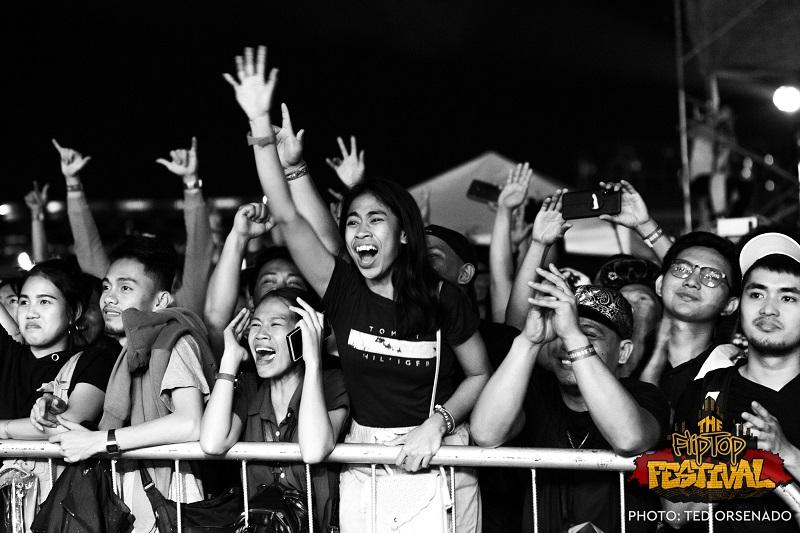 Philippine hip-hop is so active that there's a huge possibility we missed a few entries on the list. If we did, kindly let us know in the comments section. Hopefully, 2022 will bring us more masterpieces from our homegrown artists. Of course, let's also keep showing our support. Belated happy new year to you all!