Everyone will agree that it was a very crazy year. Here's a look back at FlipTop's 2020.
The title says it all. 2020 is a year that we will never ever forget. We weren't ready at all for the events that unfolded. Our big plans were put on hold, and there's literally nothing we could do about it. As months went by, it seemed that things are just getting worse. No one was safe, and that included FlipTop and the entire hip-hop scene. However, it didn't start out bad…
The beginning of 2020 was truly historic. February 7 and 8 will forever be remembered for being the dates of The FlipTop Festival. It was more than just FlipTop's 10th year anniversary. It was also a celebration of the phenomenal growth of Philippine hip-hop. The two-day event featured three stages with over 200 Pinoy artists from all over the world. Apart from emceeing, graffiti, breakdancing, beatboxing, and turnatablism were also given the spotlight. Finally, we have witnessed a large-scale festival in the country where hip-hop culture was fully represented. The staff took a short break afterward and then proceeded to work on the next projects for 2020.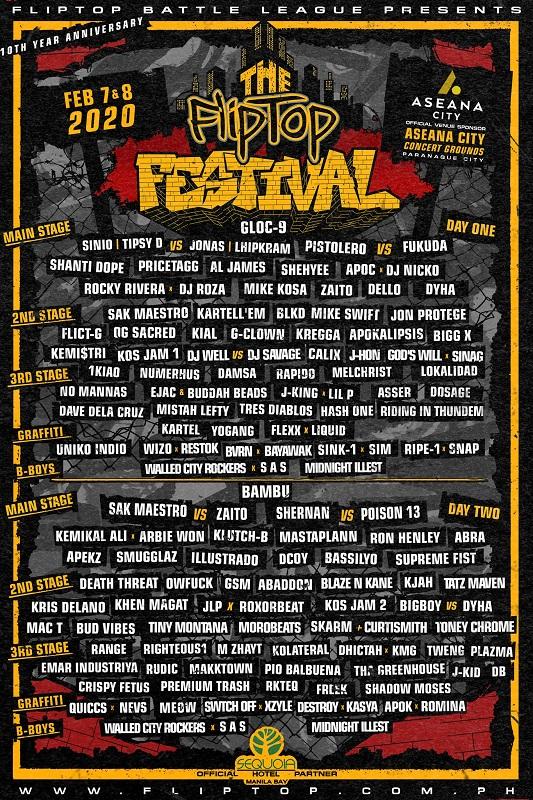 More than one month after, we already know what happened. We've been hearing about COVID-19 since January, but most of us didn't take it seriously. When the outbreak officially became a pandemic, that's where everything changed. The continuous rise of coronavirus cases forced the government to impose strict nationwide lockdowns and curfews. At first, we thought it would only be quick, but as days turned into weeks, we realized that things will get worse before it gets better. Various businesses closed down, big and small events got canceled, and offices and schools had no choice but to go online. All of this is happening as the virus continues to wreak havoc worldwide. During that time, we only relied on masks, social distancing, and practicing overall good hygiene to combat the virus.
Obviously, since live events were prohibited, FlipTop was also affected. They had no choice but to re-evaluate things. Finally, after weeks of brainstorming plus the downgrading of the quarantine status to GCQ, they decided to continue organizing battles. The sad part though is that these upcoming events won't have live crowds. Only the emcees and organizers are allowed. Second Sight 8 took place in June at FlipTop's headquarters and consisted of six matches. The new atmosphere definitely felt a bit awkward at first, but everyone was able to adapt instantly. Kudos also to FlipTop for having temperature checks at the entrance and having a steady supply of alcohol and hand sanitizers in the venue. As for the battles, it's just another day in the league. Each one was a back-and-forth lyrical showdown, and YouTube viewers enjoyed it. It was also notable for the first round Isabuhay contest between M Zhayt and Yuniko.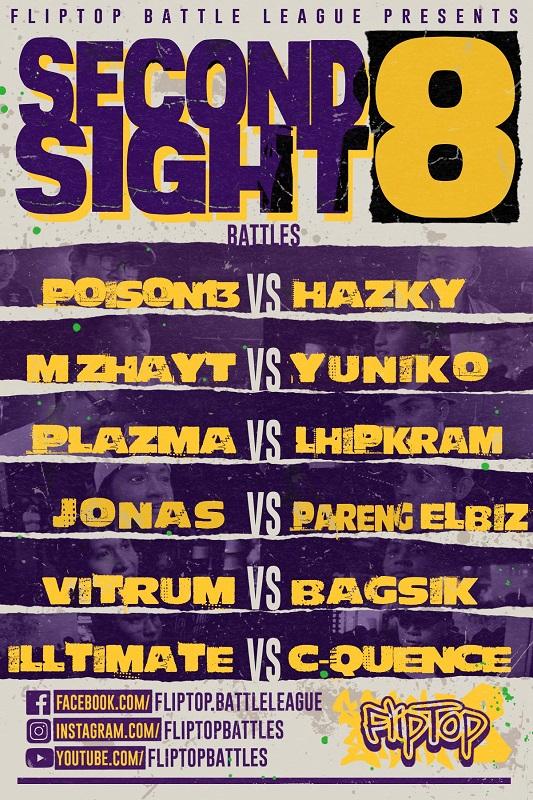 After Second Sight 8, there was Unibersikulo 8, which was headlined by Batas vs J-King. The main event is another tournament match. It was a close contest, but it was Batas who went home victorious. Unfortunately, Isabuhay was put on hold because the emcees outside Manila couldn't travel yet. Afterward, there were Zoning 10 and Bwelta Balentong 7. They both continued to provide us with more battle-of-the-year contenders and awe-inspiring style clashes. FlipTop's 2020 concluded with another epic edition of Ahon. Aside from the memorable matches, we also saw rookies stepping up and veterans making a comeback. Not even the virus can stop the momentum of these rappers.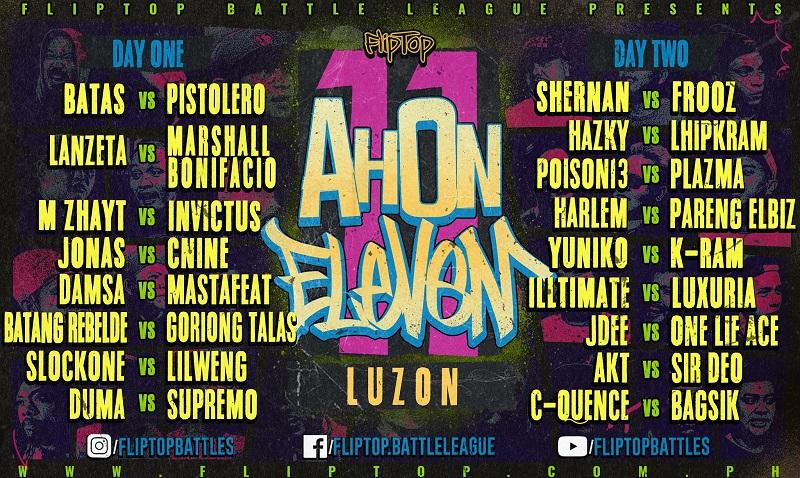 FlipTop's HQ was the venue all throughout the pandemic. Because of its more intimate vibe, it was able to highlight the rhyming styles that were usually slept on. Still, everyone missed the audience making noise, and we had to go through it for another year. Despite the situation, battle rap and the whole Philippine hip-hop community remained active. It served as proof that this movement is simply unstoppable.
Salute to all of the frontliners who work hard every single day to keep us all protected. Let's help them out by practicing minimum public health standards and getting vaccinated and boosted. Things are improving now. Hopefully, we're finally seeing the beginning of the end of this pandemic. Stay strong, everyone!