After a very successful Second Sight 10 event, FlipTop 2022 is shaping up to be a historic year. These are the 7 things we hope to see in the league in the next 7 months.
If you've attended Second Sight 10 last Saturday, then you would agree that it was a historic night. Aside from the great battles, we finally saw the return of crowds. It was fun hearing once again the various reactions of fans as the emcees drop their sick lines. Indeed, 2022 is shaping up to be a monumental year for the league.
With over 7 months left, we can definitely expect more and more unforgettable and unexpected moments in FlipTop. Here are 7 things we hope to witness before this year ends. Fingers crossed that each one pushes through!
7. English Conference
It has been six years since the last English Conference battle in FlipTop. We saw Loonie take on Mark Grist in a back-and-forth classic. In 2022, we hope to see at least more than two English matchups. It may not be as popular as the Filipino Conference, but it's still a great way to showcase versatility in the league. There are active emcees that can help revive the division such as Sak Maestro, Plazma, Batas, Apoc, and Loonie. We have plenty of dope English lyricists outside of FlipTop as well. Imagine WAIIAN, Yorko, Aero, Eli, and many others spitting savage bars on the battle stage!
6. More style clashes
2021 brought us some of the most action-packed style clashes. Battles such as Zend Luke vs. Harlem, Apoc vs. Poison 13, and AKT vs. Mastafeat will forever be regarded as the best matches of that year. Hopefully, we'll see more of these in 2022. What makes these types of matchups special is that it gives an emcee added motivation to further step their game up. Their rhyming style is on the line, so they should go all out!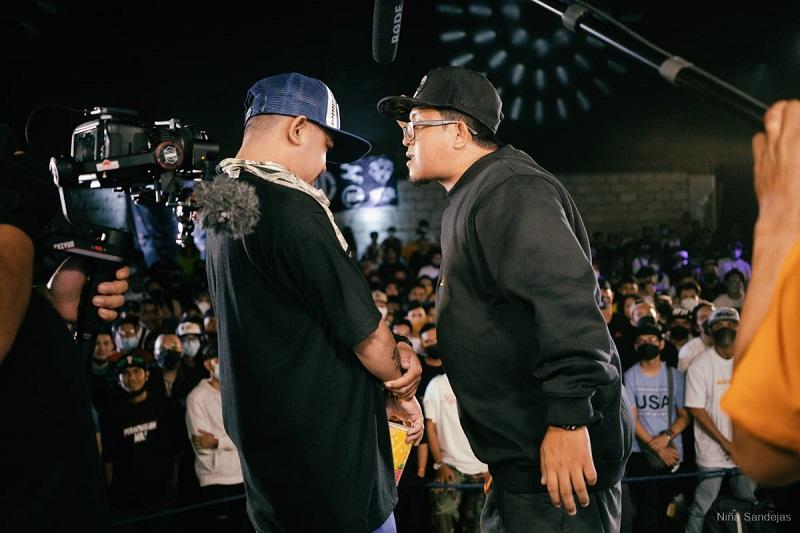 5. 5 on 5
Ten years ago, the very first 5-on-5 battle in FlipTop took place. The best emcees of Calabarzon teamed up to face the top lyricists of Central Luzon. It was instantly beloved by the fans but unfortunately, it never happened again. Let's hope that it will change this year! Now that more and more crews have joined the league, it's the perfect time to have another 5-on-5 clash. Set it up, Anygma!
4. Royal Rumble
The last Royal Rumble happened at Ahon 10. It was special because 3GS used it to pay tribute to their comrade and legendary emcee LilJohn. The previous battles such as the Uprising members' matchup and the inaugural Royal Rumble have also been regarded as classics by the FlipTop fanbase. It remains to be one of the most unpredictable and exciting match types in the league.
Unfortunately, because of the pandemic, the roster became limited so we weren't able to see another Royal Rumble contest in 2020 and 2021. Now that crowds are allowed again and we're at alert level 1, maybe it's possible to have another Royal Rumble! Let's wait and see!
3. Won Minutes and Process of Illumination
Since its inception in 2019, Won Minutes has been the perfect place for up-and-coming emcees to make a name for themselves. C-Quence, Vitrum, Illtimate, JDee, CNine, K-Ram, JR Zero, Plaridhel, Sirdeo, Mastafeat, and many other top emcees today started out in this event. In order for another Won Minutes to happen, we need another batch of new rappers.
Submissions for Process of Illumination 7 ended last year but due to various changes in the quarantine guidelines, it was hard for FlipTop to hold an official event. Like with the Royal Rumble, it's possible for Won Minutes and Process to Illumination to finally happen again because of the current alert level. To those who've submitted their entries, expect a call anytime soon.
2. Mindfields
The Mindfields event is a great showcase for Pinoy hip-hop music. Instead of the usual battles, Mindfields focused on live musical performances not only from FlipTop emcees but from artists all over the local scene as well. The last event was held in September 2019 in Ortigas and featured performances from OWFUCK, Illustrado, GSM, Tres Diablos, N-P-A, and Scavengers (now known as Premium Trash). It was a memorable night, and we wish it will resume this year.
1. More live events!
Obviously, this is going to be number one. Second Sight 10 was a solid reminder of why FlipTop became what it is today. It's not just because of the quality battles and the desire to further push local hip-hop, but also because of its energetic fanbase. It's the loud reactions that make the battles much more fun to watch. For two years, we were robbed of that experience. While the quarantine battles were great, they still couldn't match the atmosphere of a crowded event.
We're finally back to having crowds at venues again, but with the unpredictability of COVID, who knows what will happen next? Let's just hope that there will be no more new variants and that the rumors about another surge will remain as rumors. Let's do our part by practicing minimum public health standards and getting vaccinated if you haven't yet.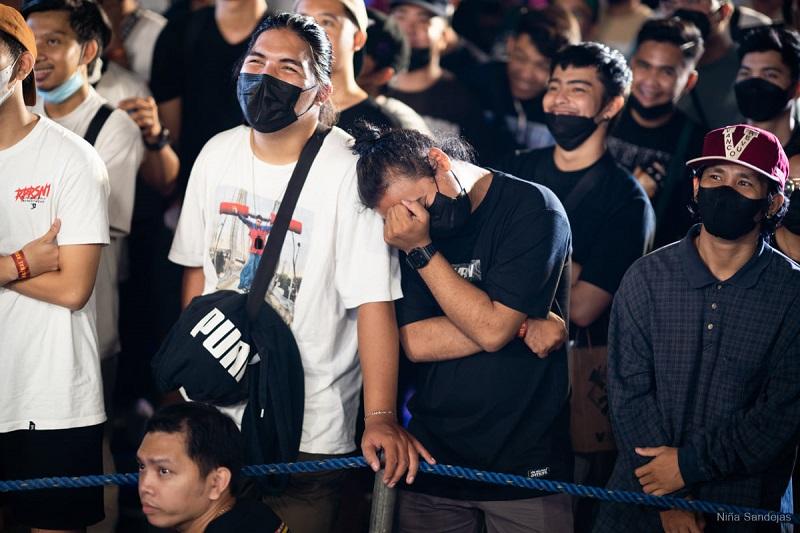 Do you think there's something missing in this list? Feel free to add your entry in the comments section. The next FlipTop event will be held in Cebu on the 14th of May. Stay tuned for the official lineup, venue, and other details. To the Cebuano fans, prepare for an unforgettable night of battles! FlipTop, mag-ingay!