Ez Mil is officially on his way to superstardom. Here's our message for him.
Last night, Eminem shocked the world when he announced on social media that Ez Mil has signed a deal with Shady, Aftermath, and Interscope. It was accompanied by an image of the Olongapo-born emcee with not only Eminem but also with another legendary hip-hop figure, Dr. Dre. Ez Mil is one of the very few artists to be part of all three labels, joining the likes of 50 Cent. His latest track entitled "Up Down" immediately caught the attention of Mr. Marshall Mathers, which eventually led to the signing. If you don't believe it, here's the tweet from the official page.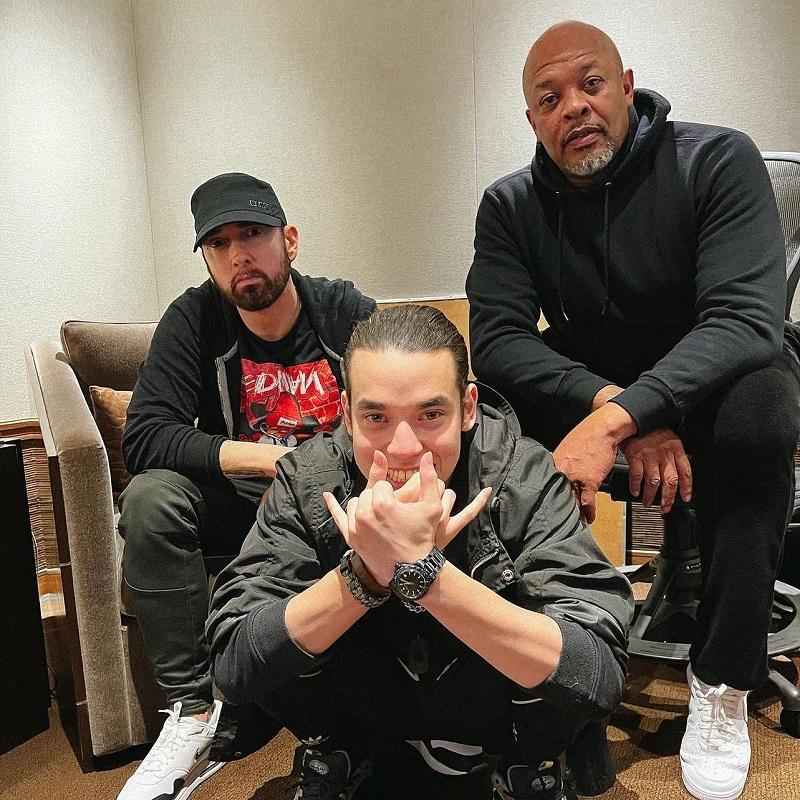 Currently residing in Las Vegas, Ez Mil first started going viral after participating in Mark Beats' 24 Bars Challenge in early 2020 during the height of the COVID pandemic. His creative rhyme schemes, rapid-fire flow, and extensive vocabulary quickly gained him a solid fanbase. The number of supporters increased drastically when he performed his single "Panalo" on the Wish Bus USA in early 2021. As of now, the video has over 79 million views on YouTube. "Panalo" became a huge hit thanks to its nationalistic message and impressive trilingual lyricism as well as its cariñosa-inspired beat. His third solo album "DU4LI7Y", which came out on the 27th of July 2022, will have a deluxe edition to be released on August 11, 2023. It includes a brand-new song entitled "Realest", a collaboration between Ez and the man who discovered him. Brace yourselves for a showcase of complex lyricism and flows on this joint.
Without a doubt, this is a historic moment for Philippine hip-hop. Ez Mil is the second Filipino emcee (the first is apl.de.ap) to join an international major label, and it's not just any other label, it's an empire run by hip-hop royalty. Hopefully, this is just the beginning for our local artists to get more worldwide exposure. We have a very strong lineup of rappers and producers, most of which deserves to be heard all over the world. This could only happen if we continue showing support. Check out the music, watch them perform live, and promote their stuff whenever you can.
We at FlipTop would like to take this opportunity to congratulate Ez Mil for this monumental achievement. We're definitely looking forward to what it's in store for you in this journey. Thank you for continuously acknowledging your roots despite living far away from your motherland. You can expect our full support when you go on another tour here. For the local artists reading this, we hope this news gives you extra motivation to work hard for your craft. Who knows? You could be the next one to experience global success. Keep the fire burning and never lose focus!