In-depth review of Kemikal Ali and Arbie Won's 2018 album "Bukas Uulan ng mga Bara" from Kevin Rayneman.
Kemikal Ali, legendary emcee from the group BB Clan, teamed up with another legend in the local scene, DJ Arbie Won, to dish out this masterpiece called Bukas Uulan ng mga Bara. Everything about this album – from the title, to the cover art, to the soundscapes weaved by the instrumentals – screams out 80's to 90's Filipino action movies, and indeed, Berting Birtud and Tony Bagyo (their alternate monickers) take us on an action-packed ride filled with wisdom, harsh truths, inspirational moments, and as promised by the album title's bold statement, BARS.
Before we proceed, get to know more about Kemikal Ali in the latest episode of Flipsides:
(This review is split into two portions: Track Analysis and Overall Review. If you find Track Analysis to be too long, you can skip to the Overall Review at the bottom of the page.)
Track Analysis
The album starts out with "Raffy Entrada", setting the mood of this movie with funky basslines, riffs and scratches, and some sexy sax at the end. Kemikal Ali quickly declares that the promised "bukas" has already begun, and that no one is allowed to bring umbrellas, raincoats, or boots to the upcoming musical and lyrical barrage.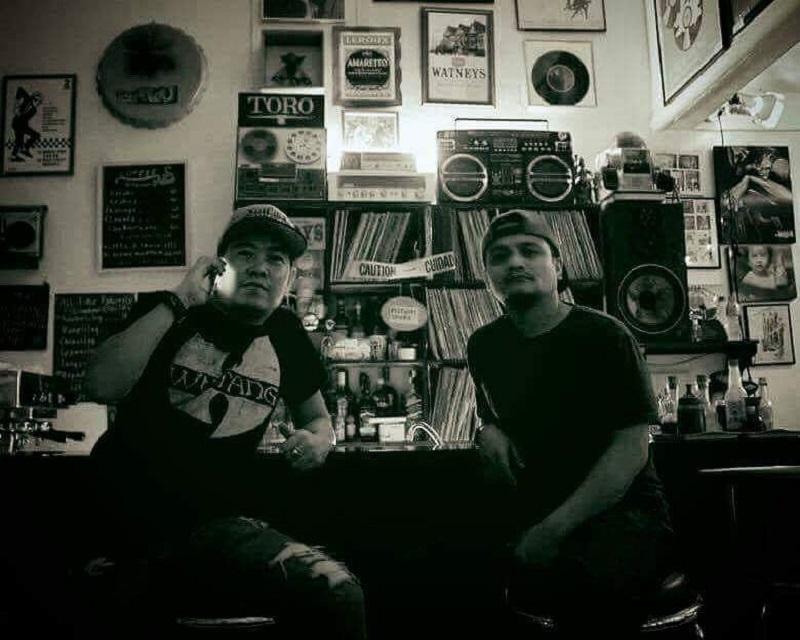 In "Pwersa", the album's first full track, Ali talks about the different ways that power corrupts and threatens the well-being of ordinary people. He warns of the dangers of growing soft from conformity, being in a position to be oppressed, and blind loyalty towards evil entities like religious sects and conniving politicians. He then advises on the second verse to bide your time and work your way up in life to be free from all the dangerous elements narrated in the song.
In the first verse alone, Ali already makes good with his promise to rain bars down on us. He paints really strong imageries with lines such as:
"Tutungkabin ko na akin na bareta
Wag kang magulat kung laman ay gumamela
Yan ang problema kasi dyan ka humilera
Nag-uumapaw ang mga dilis sa banyera"
and
"Oy panyero bat meron kang payneta?
Yan ba itatapat sa aking bayoneta?"
A lot of the words he uses are pretty old and rarely used in this age, so the messages and imageries are not immediately understandable (especially for a millennial like me), but this vast Filipino vocabulary helps Ali to chain together some amazing rhyme schemes, and coupled with his rapping and choice of expressions, makes this track (and the album as a whole) addicting to listen to even if you don't fully understand every line in the song(s). The fact that the first two verses only have 12 bars each yet do not feel short at all shows how dense the song is content-wise and how good Ali is at maximizing the chance to make solid statements on every bar.
The next track, "OTW Na", can be considered as the album's "comfort song". Here, Ali gives advice on how we should be diligent, patient, always moving, and giving 120% to our grind during these trying times if we want to succeed. He raps it in such a way that makes that thought sound encouraging rather than depressing, and Arbie Won creates such a powerfully uplifting mood with his usage of soulful guitar riffs, catchy basslines, and reggae vocal samples.
"Maniniwala rin sila sa'yo, Galileo" has to be my favourite line from the song, and maybe even the entire album. This is one of the things that I think makes Ali an effective lyricist - his choices of metaphors are just so perfectly on point. Just by alluding to Galileo, who was shunned for his theories (which we all know ended up being correct) during a time of gross ignorance, he is able to make his point in just one line, with no further wordplay or elaboration needed. Also, choosing such a tragic, well-known comparison can really make you feel that you're fighting for something worthwhile in this life.
Then we have "Hari ng Dada", where Ali mockingly tells the story of a certain narcissistic character who climbed his way to success through lies, deception, sucking up to authority, and incessant pagbubuhat ng bangko. I absolutely love the beat for this song because of how perfectly the sitar evokes the self-absorbed mystique narrated in the verses (and simply because I've always wanted to have a beat with a sitar sample).
Ali makes two very dated comparisons in the song – himself to Kumander Alibasbas, and the titular "Hari ng Dada" to Apeng Daldal (both of whom I've known very little about until I had to Google for this review). But even if one were ignorant of references like these, the lines are still very hard-hitting simply because of how Ali structures them. The "Kemikal Alibabas" and "medida ng mga bida" lines show Ali's creativity in creating his own original punchlines.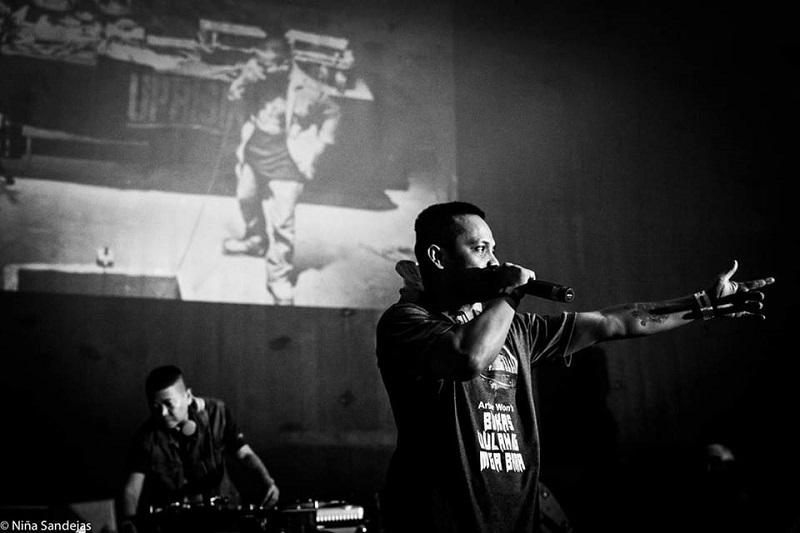 In the next track, "Wag Kang Iyakin", Ali goes off on a character that seems to be an entitled glory hog, and taunts them to stop being a diva. Whether this is a targeted diss track or just straight-up hardcore rap is beyond me, but Ali sure goes nuts on this track. Almost every bar in the song is quotable, and we get a demonstration of how fearsome Berting Birtud can be when he's in battle mode. The way he delivers "Nagwawala ka na pala, akala ko kaluskos" is sure to elicit a sour face from anyone who hears that sick line.
In "Panalo Bigayan", the Chinese Mafia legend Klutch B co-stars with Ali as Banong Bagsek. In this song, they use high-end drugs as a metaphor for quality boom bap: irresistible, authentic, hard to acquire, and kicks way harder than anything your senses are used to. In the second verse, Ali gives praise to the current magnitude of Pinoy hip-hop, how the classics of past and present have come to empower the future to be the next to step up to the stage, and amidst this steadily growing community, old-timers like him still have something sweet to offer with their 99.1% pure product.
In the last verse, Klutch B demonstrates how to rock the mic like an OG: strong, full of confidence, and never missing a beat. His opening line, "May bagong bagsak si Banong Bagsek" is such clever use of alliteration, and he also spits the best line in the song:
"Kung laro ang turing dito, kami'y lyamadong atleta
Hindi perpekto pero turing ng iba sa'min propeta
Lirikong reserba, 'sang buong bodega
Kung pagdudugtungin, abot sa Andromeda"
This song arguably has the best hook in the album. The verse portion of the beat is very minimal, with slow drums, a funky bassline, and rhythmic clapping that serves to hype up Ali and Klutch B as they carry the song with their emcee skills.
(The next two songs, "Rekta Sa Kalye" and "Palong Palo" should be more familiar to fans as Ali has been performing these songs live for quite a while to promote the album.)
In "Rekta Sa Kalye", Ali shows us that he can kill trap beats just as well as he does boom bap, crafting this upbeat tale about hustling in the vicious streets of Manila that will literally rape you if you can't keep up and keep your wits about. Initially, this seems like a great song to relate to, the headbanger of a beat helping to that cause, but when you start deciphering all the sexual innuendos and oxymorons, you'll end up second-guessing what the song is really about.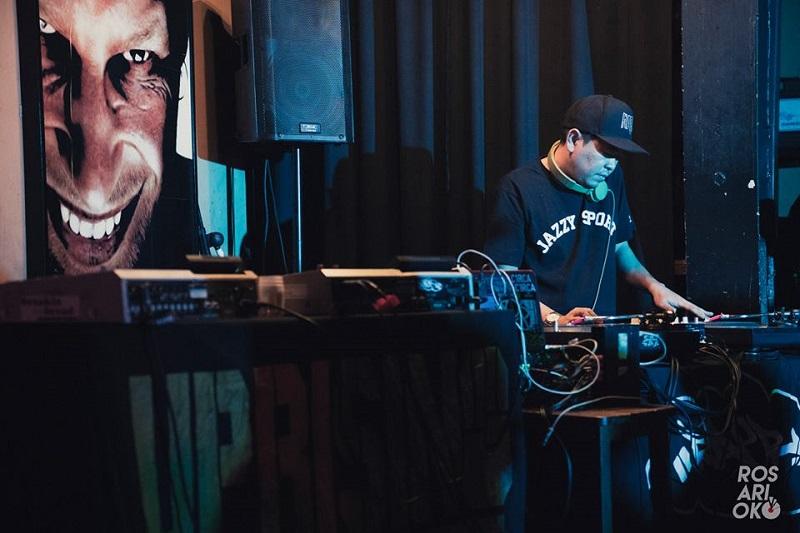 In "Palong Palo", Ali talks about always persevering despite setbacks, and to take the advice of people who encourage you that your hard work and grit will be rewarded in the end. There's a lot to unpack in this song lyrics-wise, from the clever use of wordplay and alliteration in "Maging magalang kahit di taga-Gagalangin" and "Hakbangan mo na ang dapat mong hakbangin", to the choice of words and expressions in lines like "Wag ka nang umasa nang lubos sa talento, kung pundasyon matabang sa semento". Even the play on the title "Palong Palo" is really clever. In the verse, it's used in the context of being on fire with your grind, while in the hook, it's used in the context of either having your head up in the clouds, or just being literally stoned.
"Eskoba" is one of the most well-received tracks among the casual fans and listeners that I know. The soothing piano melody and the first few lines of the song set it up as some kind of good vibe story, but it turns out to be a story of a family breadwinner getting helplessly drunk and being robbed of everything from his salary to his clothes. Summarizing it like this reveals that it's actually a sad, scary story, but the way it's told is just downright hilarious, with lines like:
"Sa utak naglaban ang dilim at liwanag
Ang nagwagi ay ang ispirito ng alak"
"In your dreams, Jessie Mendiola ang humahaplos
But in reality, personal effects mo ubos"
"May sinlamig ng posas ramdam mong dumampi
Dila pala ng aso'ng sa iyo'y lumalandi"
There are also a lot of descriptive remarks made in passing to infuse the story with norms present in our culture: merciless bosses, farmers working really hard to produce the food on our plate, and the reckless attitude of getting wasted on your payday.
"Mister Lamon" is by far the most electrifying track in the album. Berting Birtud joins forces with BLKD to unload on all of the corrupt and incompetent politicians desecrating our country on a trap beat. They mockingly ask if they can join in on all the thievery, then call out all of these trapos for their tired tropes: delaying and hoarding cheap rice and other forms of assistance for the poor, remorseless plunder, the glaring Padrino system and extravagant living at the cost of taxpayers' money, feigning illness to avoid arrest, and more. Ali raps at a much faster pace here, compared to how he rode "Rekta Sa Kalye" with a flow that is still very boom bap-sounding, while BLKD delivers his most energetic and catchy verse to date. The live performance of the track was equally shocking when two sexy dancers suddenly took the stage alongside Ali and BLKD. LOL.
(The next four tracks serve as a rest period after the adrenaline rush induced by "Mister Lamon" and the other previous high-energy tracks.)
In "Lumang Dialekto", Ali talks further about the exponential growth of the local hip-hop scene, and the numerous half-hearted and low-quality releases that are a byproduct of that. He expresses dismay that there are supposedly a lot of entitled and hotheaded divas in the scene, delusional self-proclaimed greats, and rappers who capitalize on appearances rather than skill to achieve fame. He implores his fellow rappers to go back to their roots; in his case, it's the streets where he learned to craft passionate pieces full of truth, and to stay humble at all times.
A personal favorite of mine and a very underrated track in my opinion, there is so much solid writing present in this piece. Like in "Pwersa", all three verses are only 12 bars long, and yet Ali is able to make all of his points in the most concise and compelling way possible. The highlight bars of the song for me are:
"Kasi congested hiphop na Pilipino
Nagmimilagro, Marcelino Pan y Vino
Nag-Aquilino, hiphop na pang-Nene
Pekeng baril so ang kalabit, penge"
And
"Merong community, may lumalaking infection
A million songs, still no resurrection
Buhay naman ang hiphop sa Pinas
Busog sa kinaing NFA na bigas"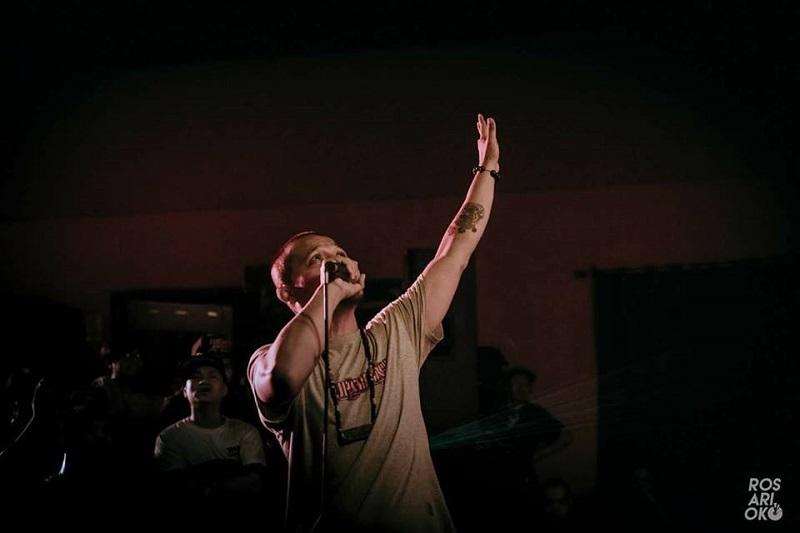 Ali takes the floor in the Congress in "Mr. Chairman", proclaiming that everyone in this country should have a voice to speak out their concerns, and shames our politicians for ignoring our plight and being sleepy and apathetic during hearings concerning the welfare of our country. In the second verse, he role-plays as one of these trapos, mocking their inflated ego, craving for publicity, and entitlement to put their interests equal to or above that of the masses despite being elected by the people.
The topic shifts back to hip-hop in "Sino Ba Sa Inyo", where Ali asks all of his fellow rappers which of them truly love hip-hop with full dedication, passion and selflessness. Veteran emcee Jaime Labrador of Madd Poets delivers a strong guest verse that asks of us to uplift the culture and art form and leave out all the negativity and crab mentality. In the third verse, Ali reminisces of his early rapping days, working alongside greats like Francis M. and Andrew E., and advises the next flag bearers of the genre to speak out their conscience and let creativity and meaningfulness prevail, instead of just relying on speedy flows and hollow technical skills.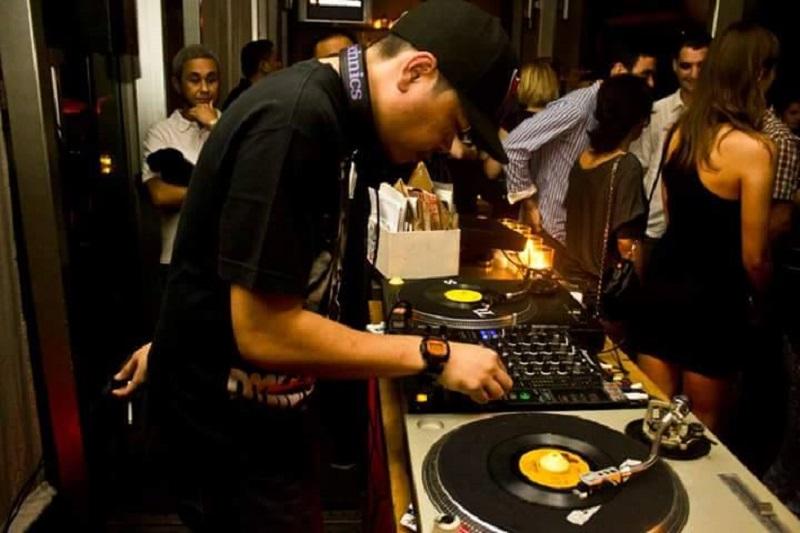 "F na F", the most relaxed song in the album, is still one of the most lyrically dense ones in it. Here, Ali is speaking almost entirely in cryptic metaphors and wordplay regarding individuals who have not hustled nearly enough to earn the praise and success that they think they deserve. Dongalo legend Anak ni Bakuko joins in on this track and adds another layer of depth to the lyricism with his own verse, taking shots at the same character(s) that Ali has been breaking down. The writing is intricate from start to finish, and Ali showcases some insane chain rhyming abilities at the very last lines of the song:
"Obvious na gahaman sa palakpakan
Na wala ring halaga pag nagpantay ang talampakan
Tinarakan ka na namin ng malalim sa damdamin hangarin
Ay harangin ang pwede pang manahin"
"Bolo Brigade", the final song of the album, is a cut-throat posse track with fellow Uprising members Apoc, Kjah, BLKD, Sayadd, and Emar Industriya, as well the US-based Filipino hip-hop legend Bambu. Everyone kills it in this track lyrically, but flow-wise, my favorite verses are Kjah's and Apoc's. BLKD delivers a solid guest verse as usual; Sayadd raps with a cadence that is very uncharacteristic of him but dope nonetheless; and Emar absolutely snaps alongside his Uprising senpais with his unorthodox flow and writing style. Bambu goes in very relaxed, playfully asking Arbie Won if he should spit in Tagalog or the usual English, and then proceeds to cruise through the beat while seeming like he's barely even trying.
The track is an exciting finale to what has been quite a ride of an album, and I think it was a good choice curation-wise to let the listeners recharge their energy for a couple of tracks before hitting them with this. The highlight of the song for me was this segment from Emar's insane verse:
"Nag-umpugan ang mga ulo, nagpapalitan na ng laman
Kung pa'no mo tingnan ang mabigat ay ganyan ang pagkakilala ko sa magaan
At sa usapang timbang ay hindi na nagagalak
Kailangan mo ng maraming ikaw kung isa ka sa nagbabalak"
Overall Review
It wouldn't be a stretch to say that this album is the best masterpiece you could possibly expect from any old-timer making a comeback in this scene. Ali's rapping is flawless, and his ability as a writer transcends the standards of both his era and ours. His deep Tagalog vocabulary and cultural references establish his style as local and street to the core, so strongly that you never lose sight of that even when he's spitting in English half the time.
Much of the album's content is either social commentary or Ali's views on the current state of hip-hop. Ali does a good job of making the conscious side of his album very digestible compared to other socially conscious works, such as that of BLKD's or Calix's. The perspectives shown and language used are strongly rooted in street wisdom rather than Marxist indoctrination, and a lot of the expositions are very well-known. The commentaries are told in an exhilarating and humorous way, which really makes you feel that all of these stories are very common in our society, however problematic that may sound.
As for the hip-hop commentary side, Ali establishes very well that he is not a purist tito, but rather, a veteran who would like to see the genre blossom to its maximum potential; who wishes to advise on how to keep it firmly planted in its roots, as he shows that he can still easily hang with the best of this generation.
DJ Arbie Won's sick scratches, choice of instruments and samples create a sound profile that sounds very old school yet very modern at the same time, and when coupled with Ali's almost-exclusively local vernacular and references, make this hip-hop album as Filipino as it gets sound-wise. All of the tracks are engineered to perfection.
Perhaps the best part of this album is that, despite the numerous things that Kemikal Ali would like to talk about, the music aspect is still what prevails. Berting Birtud's emceeing skills and Tony Bagyo's production complement each other like kape at pandesal, and this perfect balance is maintained despite the weight of all the genius little technical aspects utilized by both of them. There's no overarching narrative throughout the album, and it's highly enjoyable whether or not you understand the full depth of the content. This is just a masterfully executed hip-hop album, plain and simple, and I find that very refreshing after being immersed in so much calculated concept albums.
As for the promise of bars, "uulan ng mga bara" is a massive understatement. This album was a storm surge of bars. Breaking down each track bar per bar has been an absolute field day for me (several, actually), and researching about all of the references and expressions from before my time was a very educational experience.
"Bukas Uulan ng mga Bara" is not a movie soundtrack-esque rap album. It is the movie, and a movie that best represents Uprising's vision: hip-hop music at the highest level. Physical copies of the LP are still available. Just check out the official Uprising FB page for more information on how to purchase. You can also listen to it now on Spotify and Bandcamp.
(Many thanks to Sir Aric for providing the transcripts for the songs, and to Patrick Bautista for his help in defining some of the old words, and for his insights on some lines and the album as a whole.)